Rose Clay Face Mask Review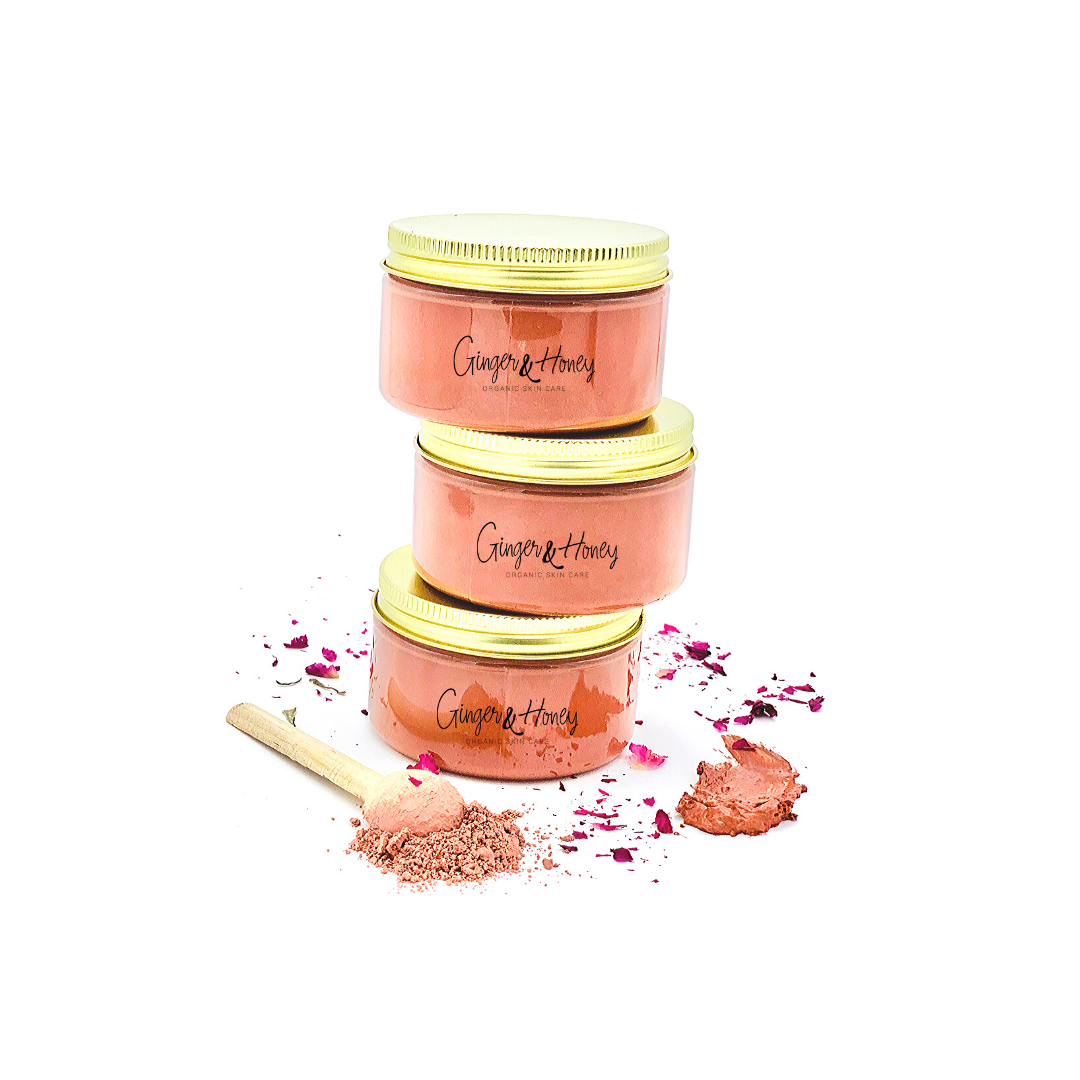 Wow! Our new Rose Clay Face Mask is just what you need if you're looking for a mild face detox and exfoliant. This mask is not as harsh as some Kaolin Clay masks but, is just as effective depending on what your skin needs. Our Spring Rose Collection is a perfect addition to your weekly skincare routine. The collection contains:
Rose Sugar Scrub
Rose Body Butter
We have covered from top-to-toe! 
By Ginger & Honey
Rose Clay is a naturally occurring clay that is created from the breakdown of the minerals in rocks. Giving us this rose-colored clay that is rich in earthy minerals.
Out of the many Clays, Rose Clays are gentler on your skin and less drying than their counterparts (white Kaolin clay, Bentonite, or French Green Clay). Our Rose Clay Face Mask will provide your skin with gentle exfoliation while extracting impurities and minimizing the appearance of your pores.
DIRECTIONS:
Prior to use, you want to make sure your pores are wide open. If you have a facial steamer this will do or simply place a warm washcloth over your face for 5 minutes. Apply a thin layer of the Clay all over your face and neck. Allow the mask to dry completely for 15-20 minutes. Wash off with warm water and splash with cold. Apply a light Oil or Moisturizer directly after drying.
KEY INGREDIENTS:
Pure Rose clay
Aloe Vera