🚨CYBER MONDAY SALE EXTENDED :REDUCED PRODUCT PRICES + 10% OFF ENTIRE CART🛒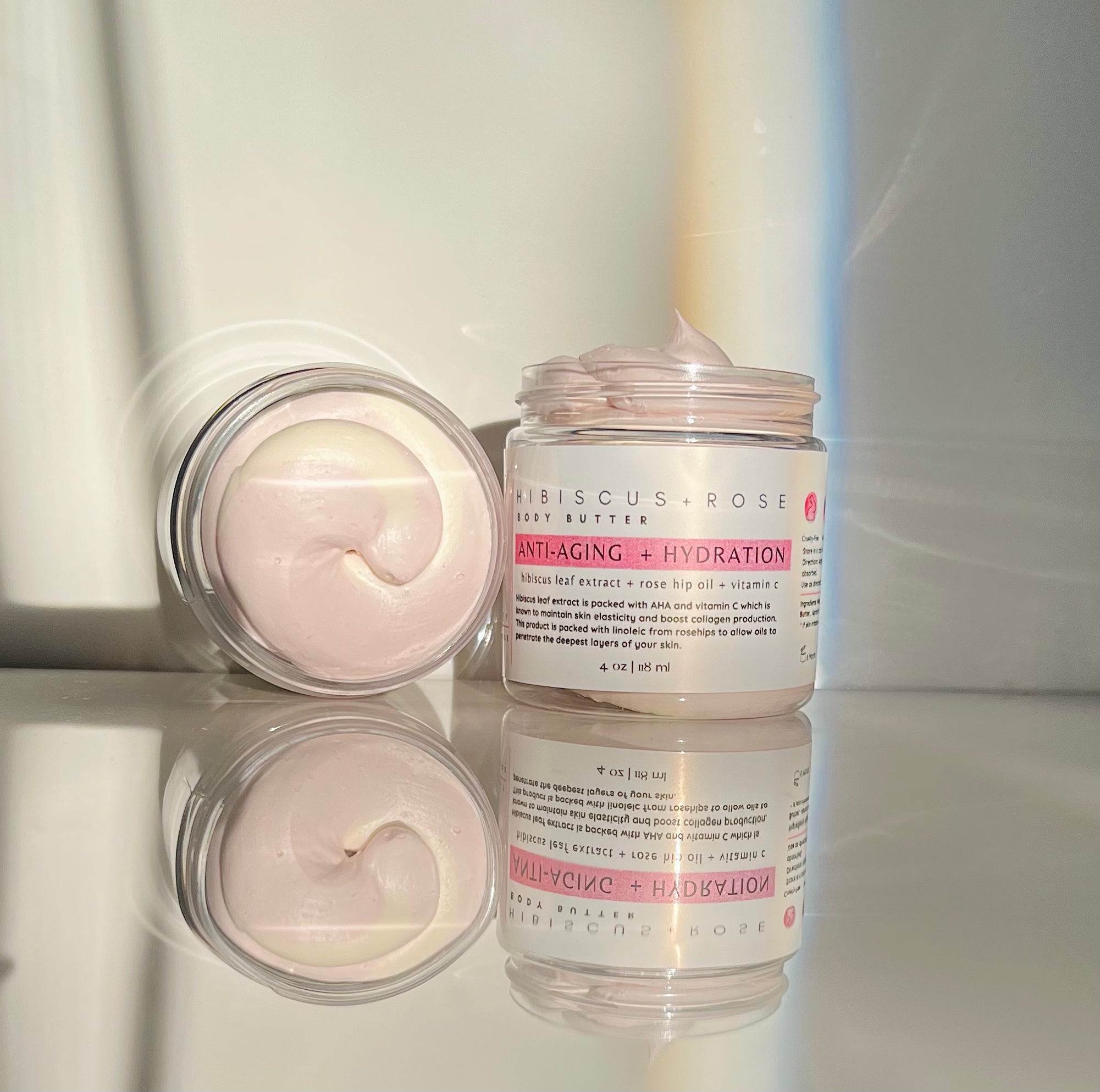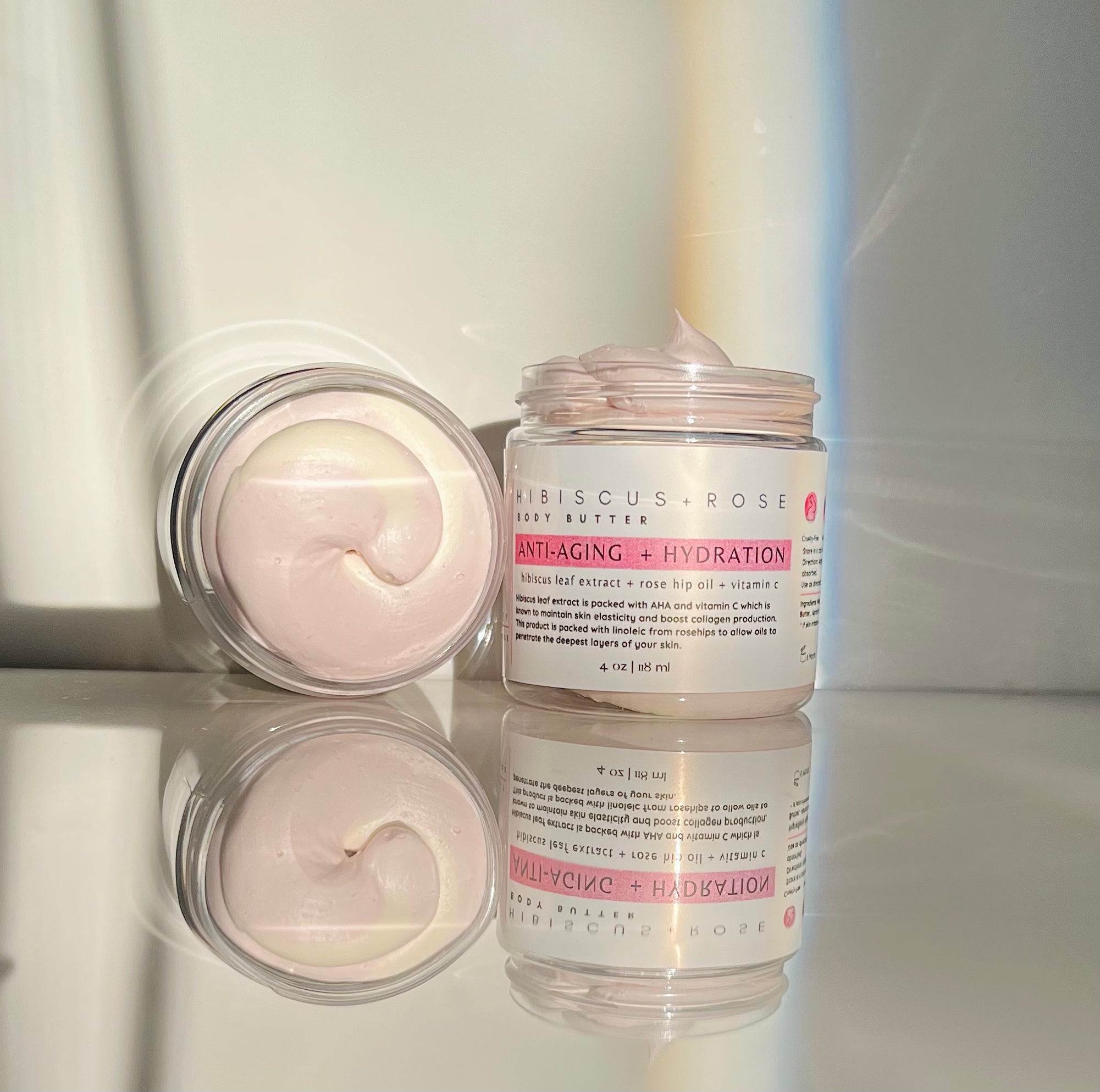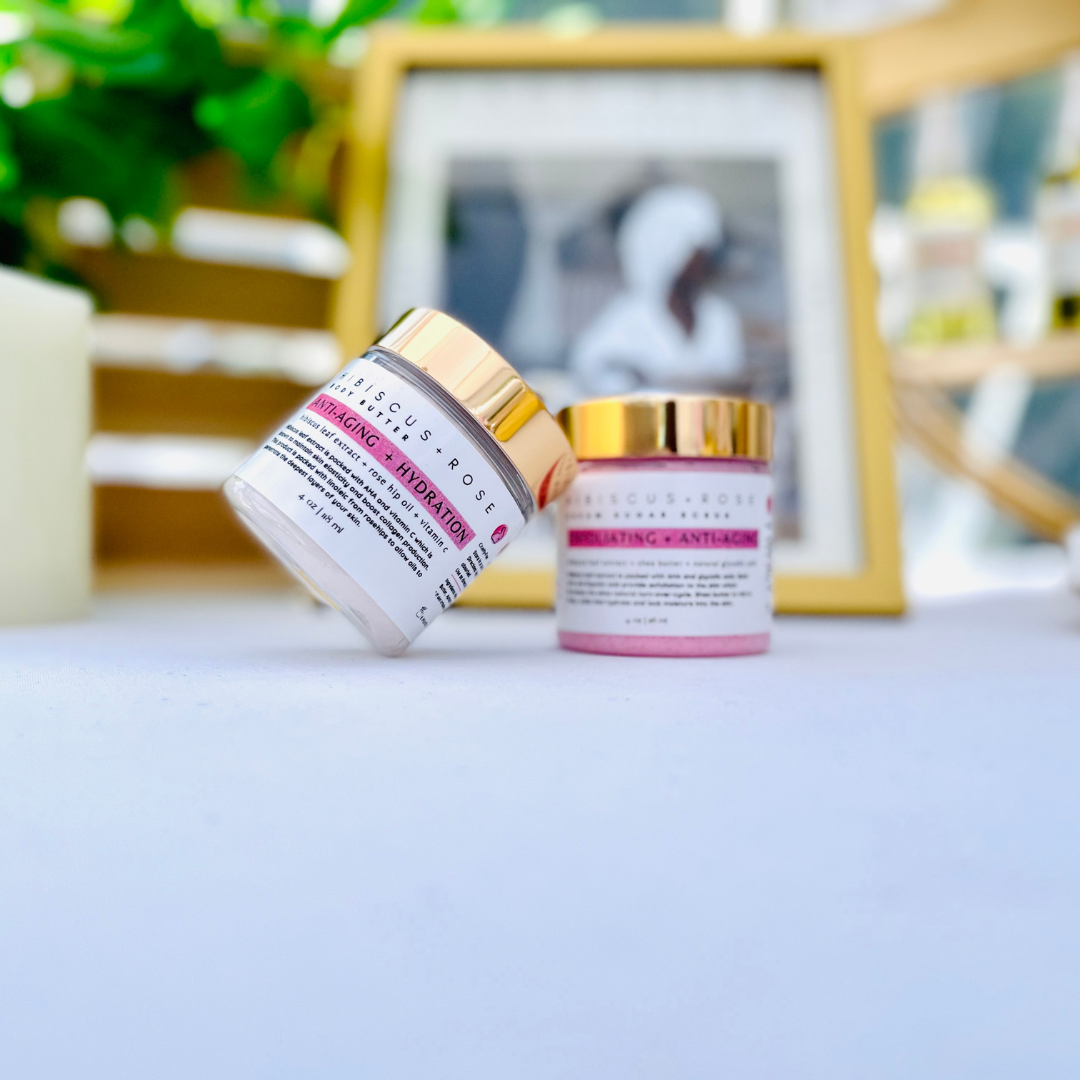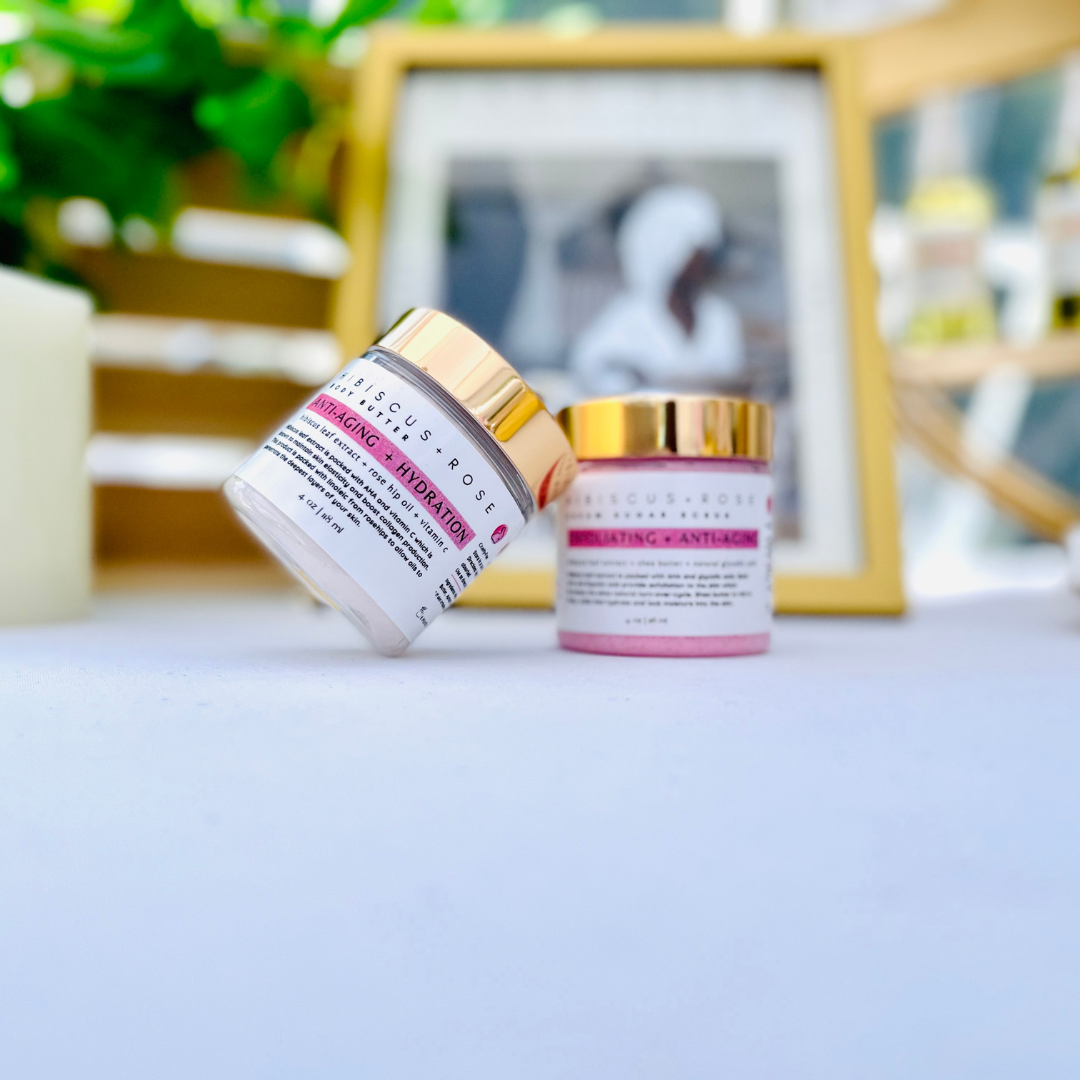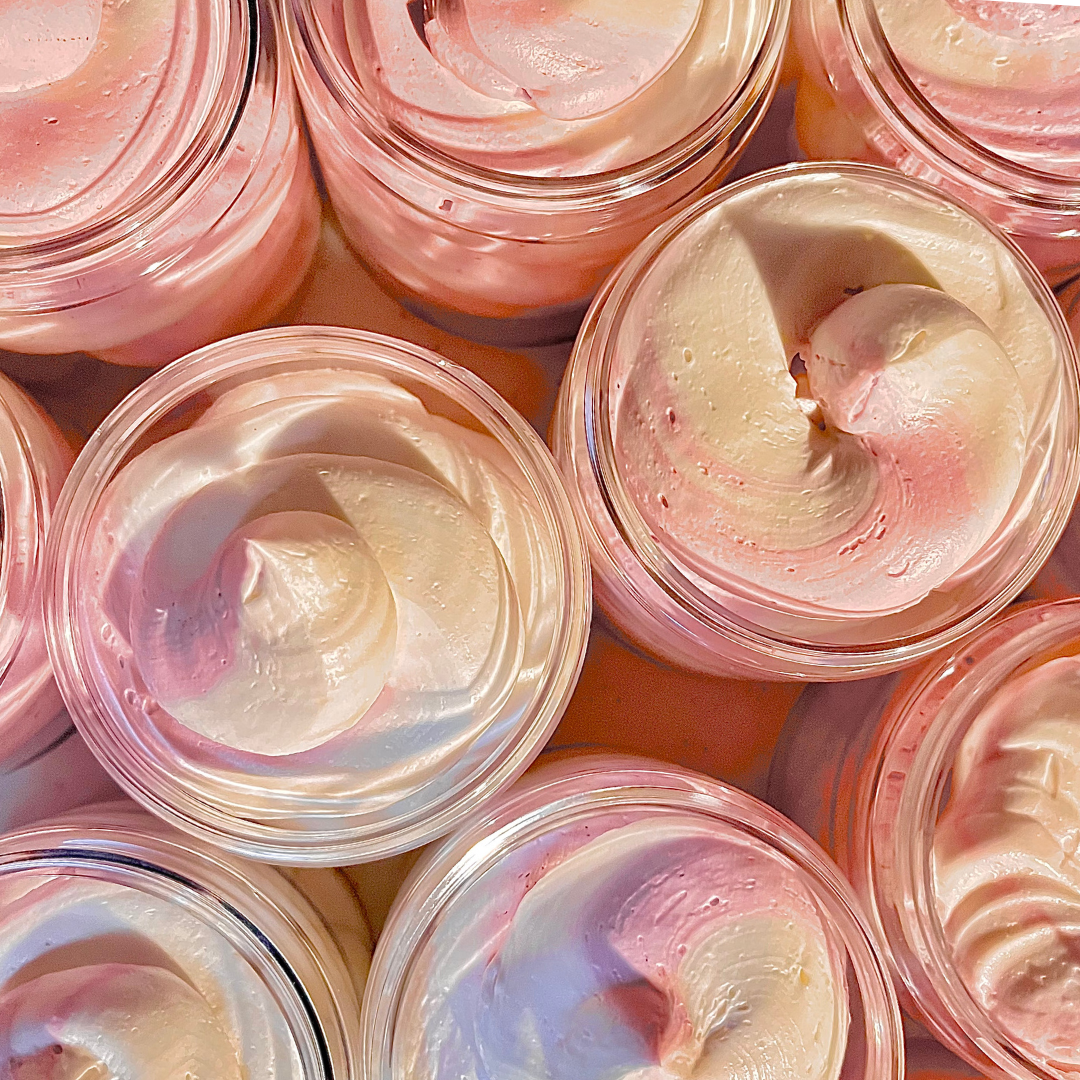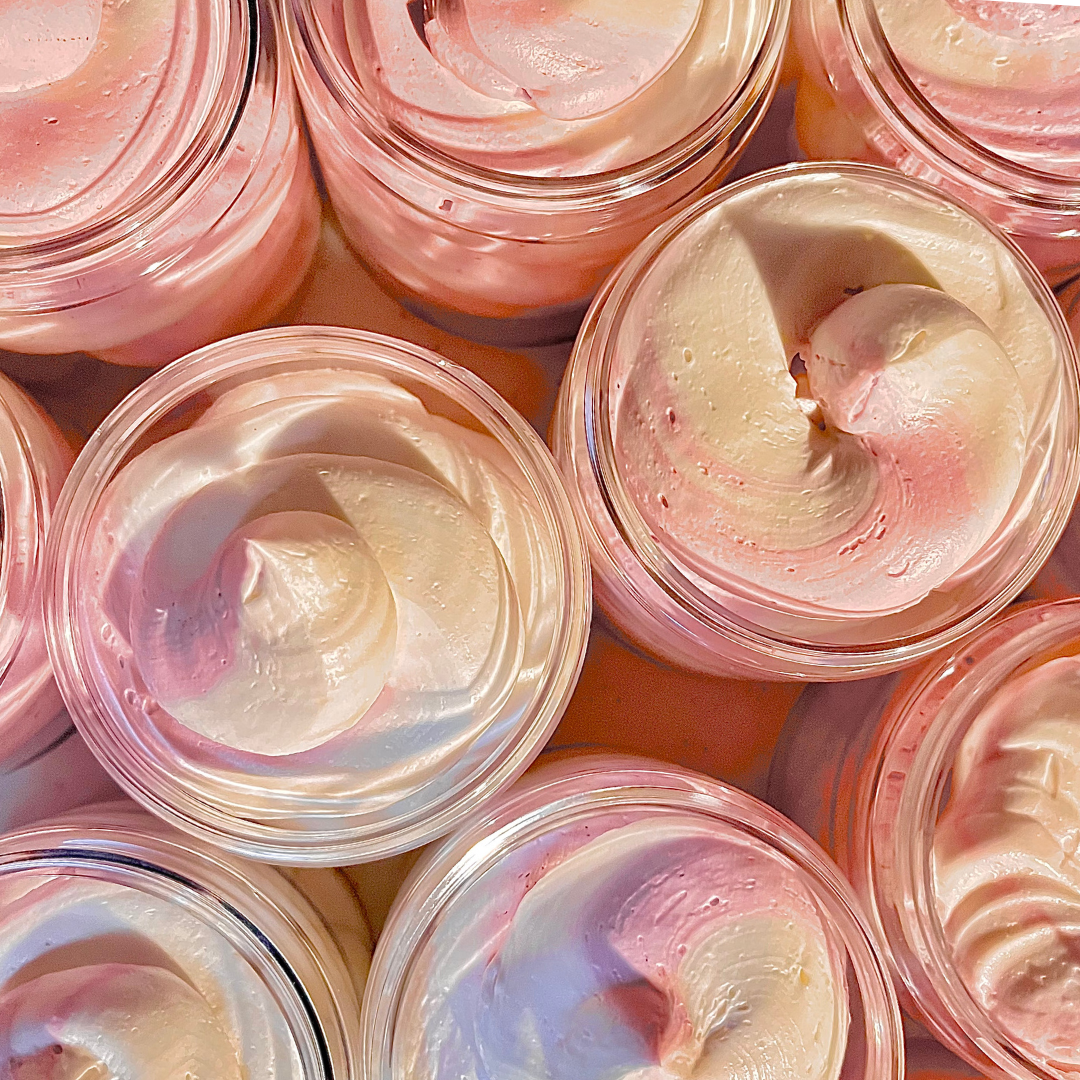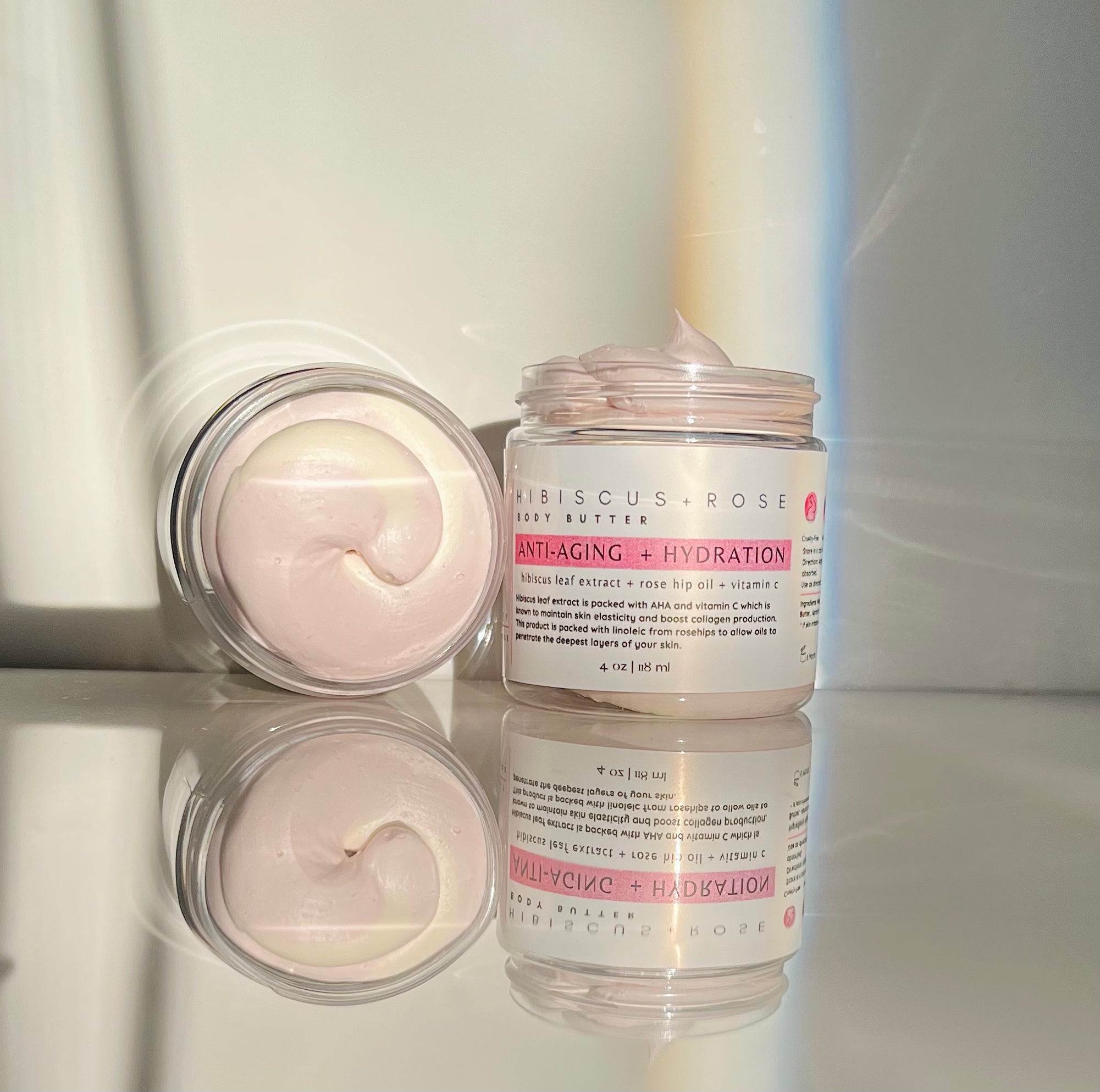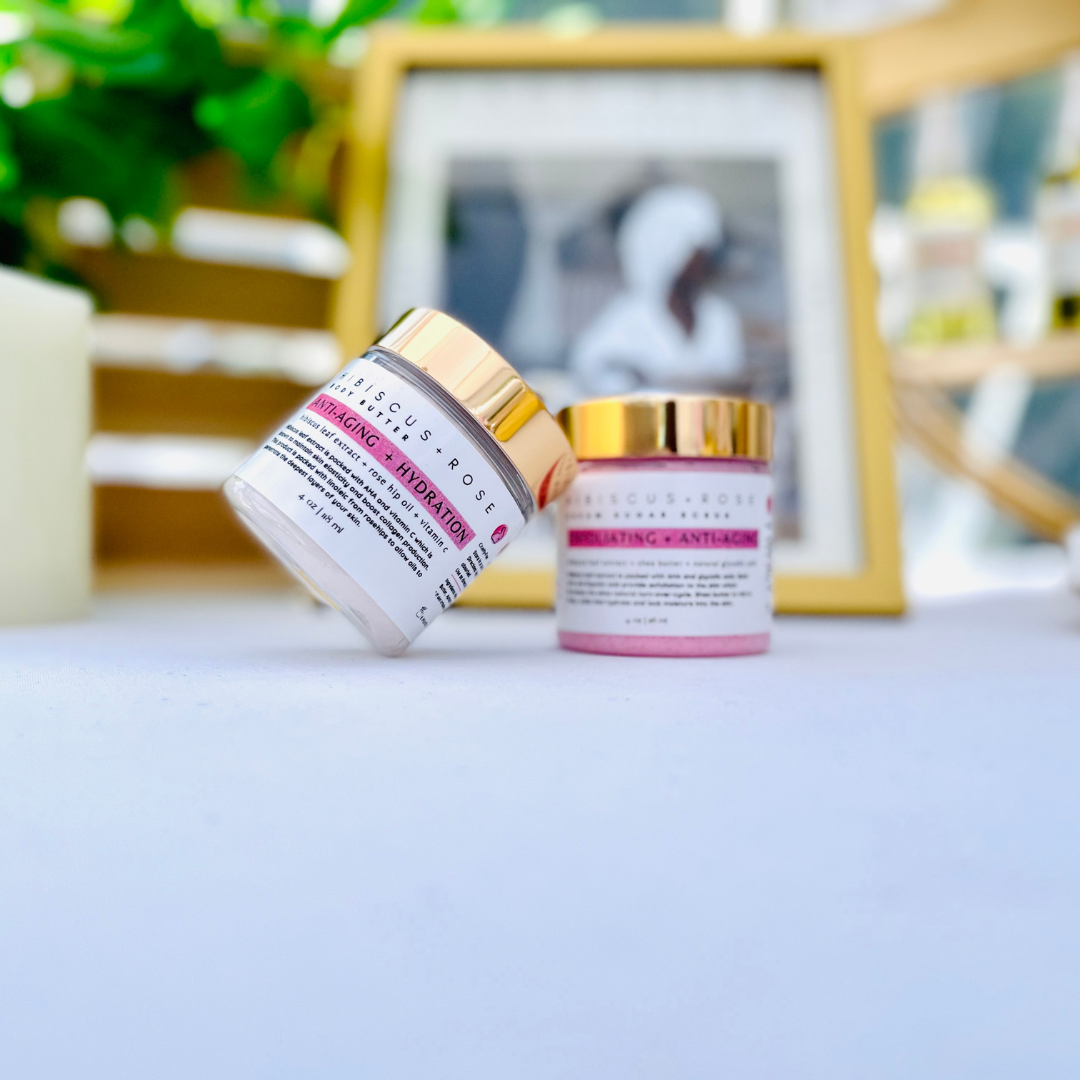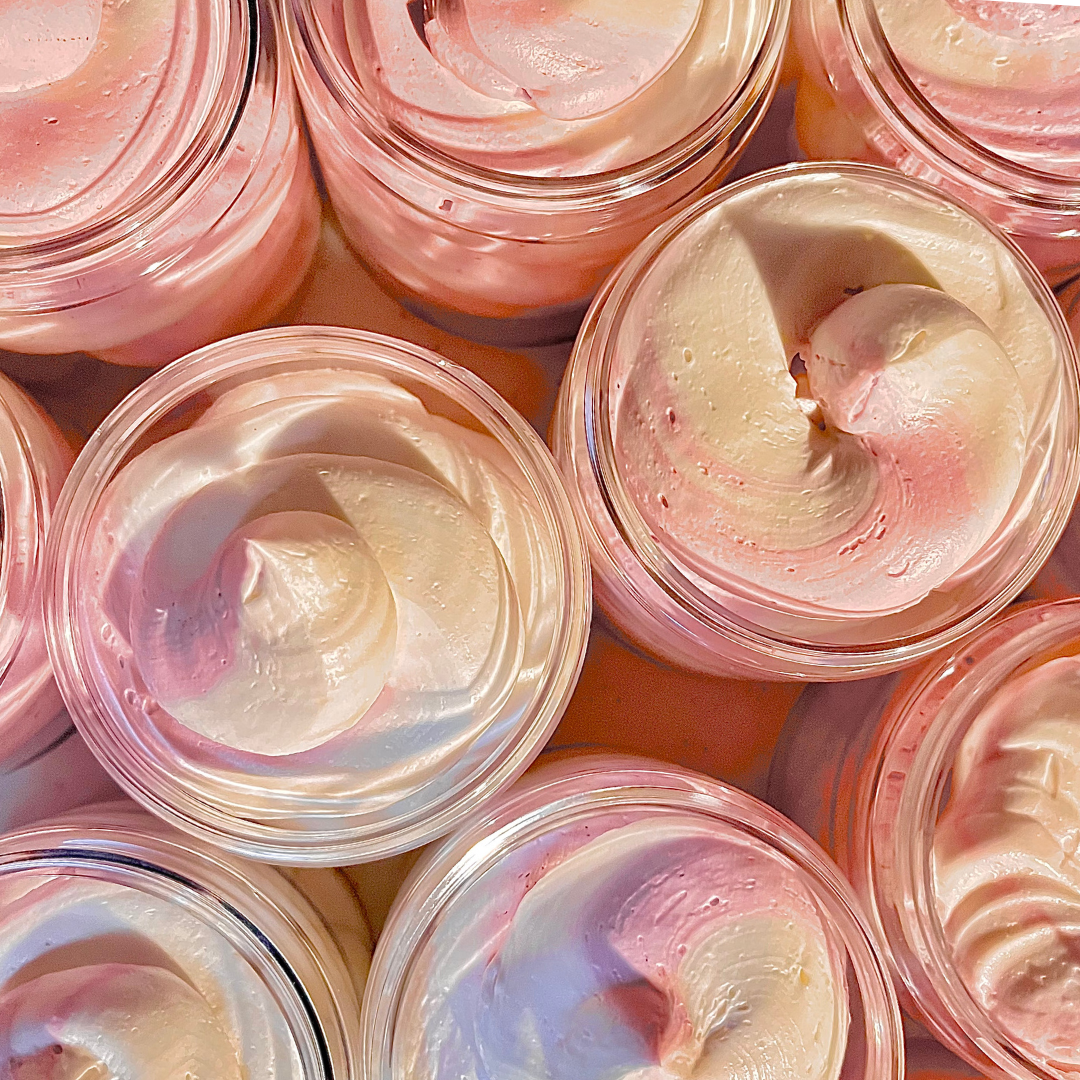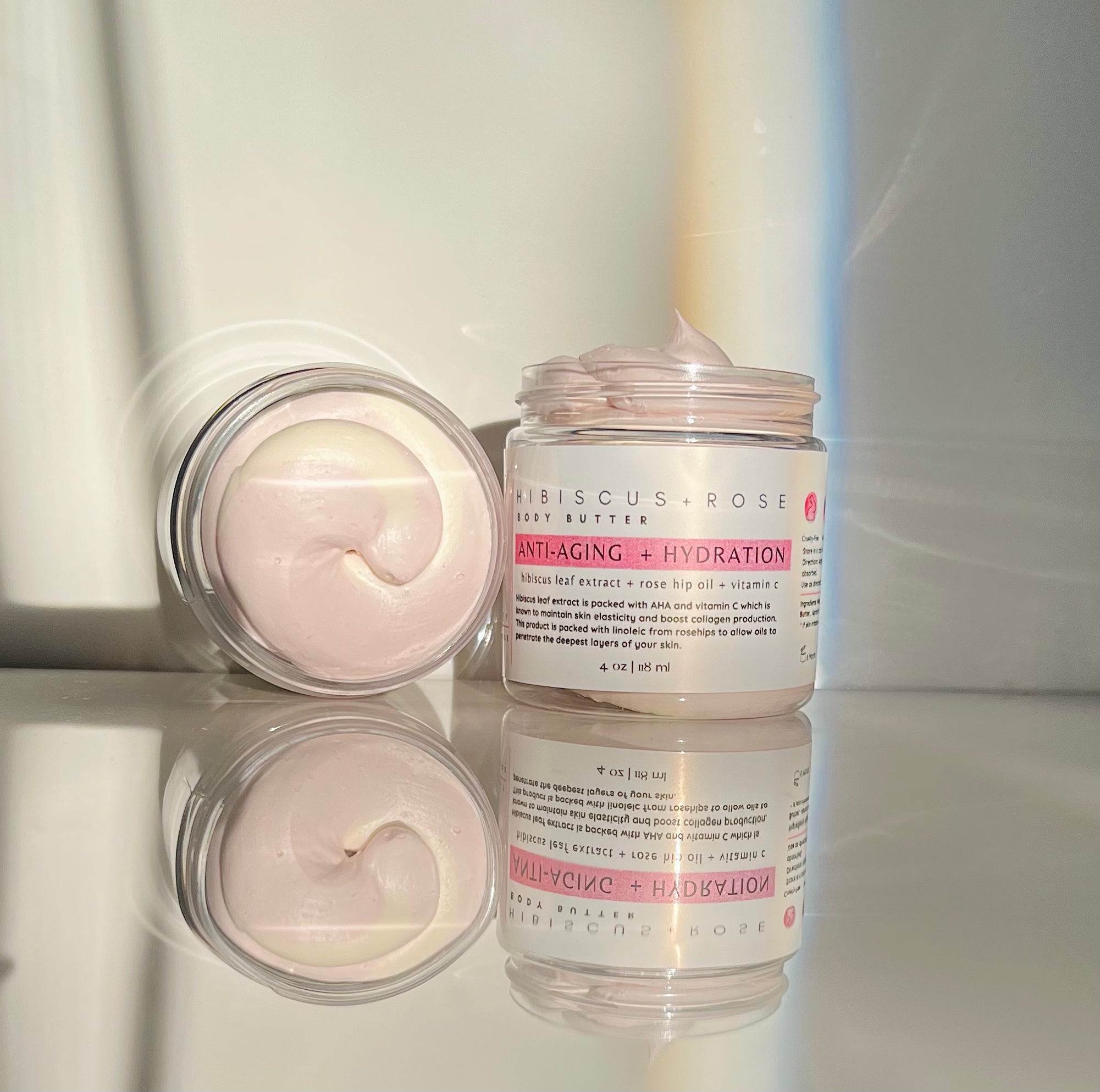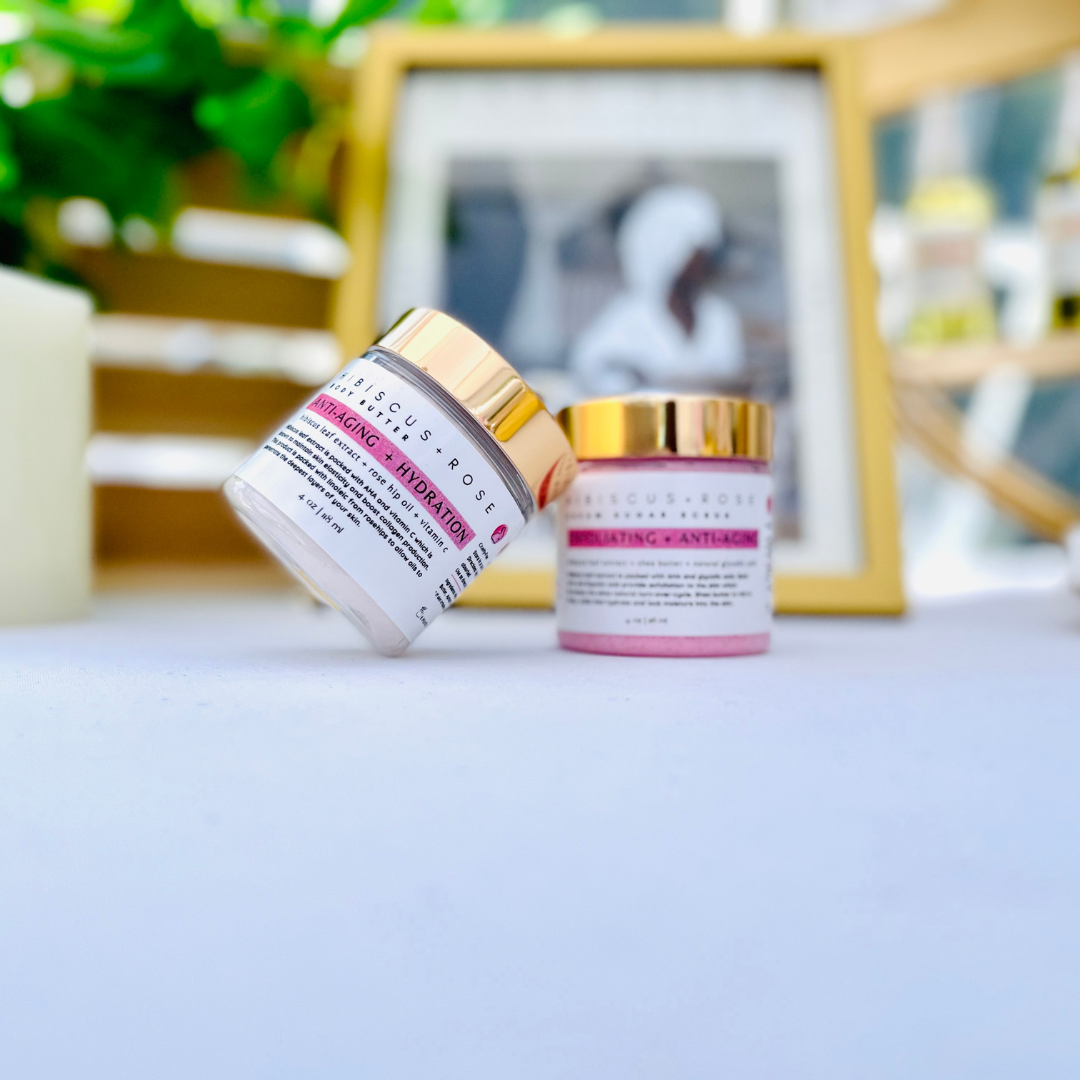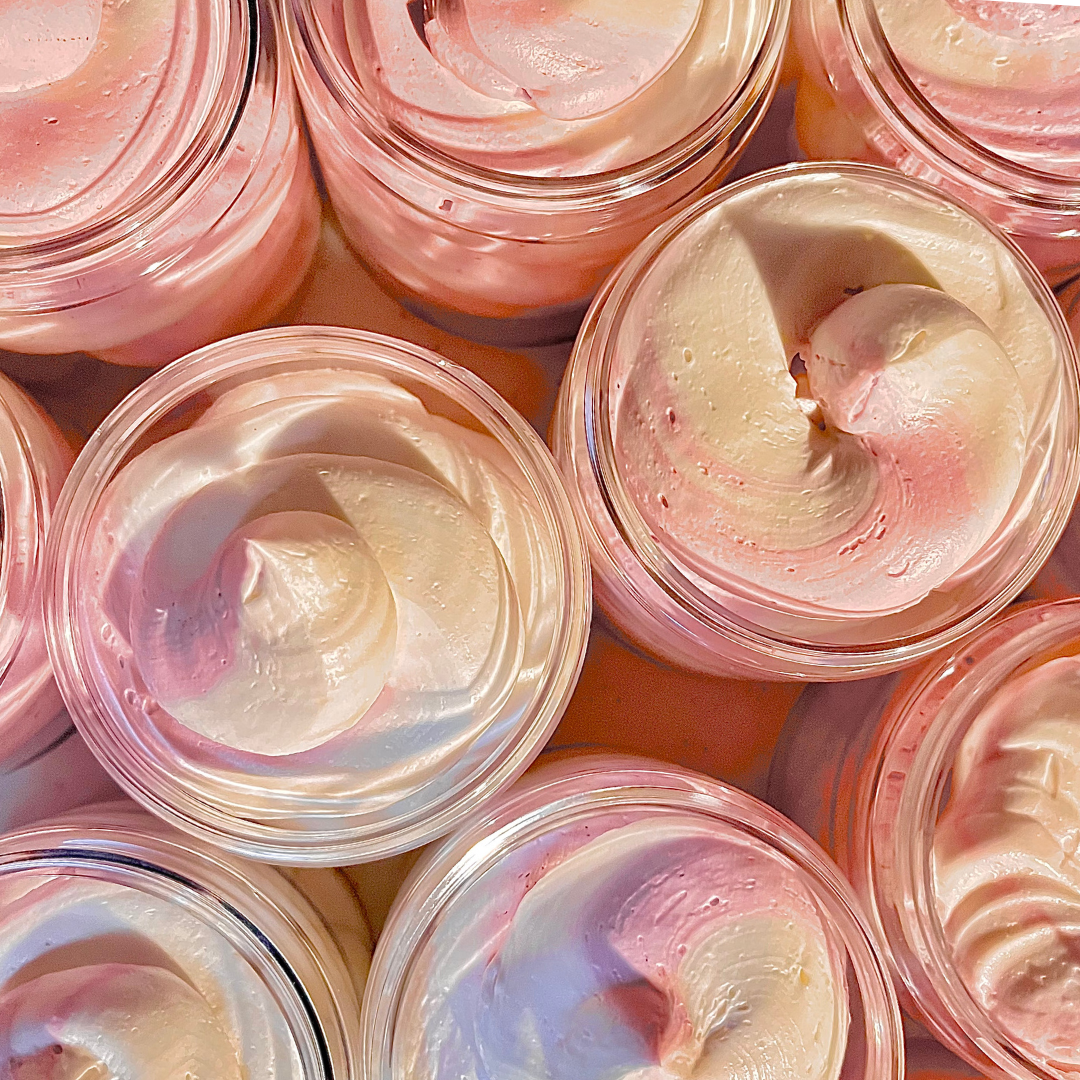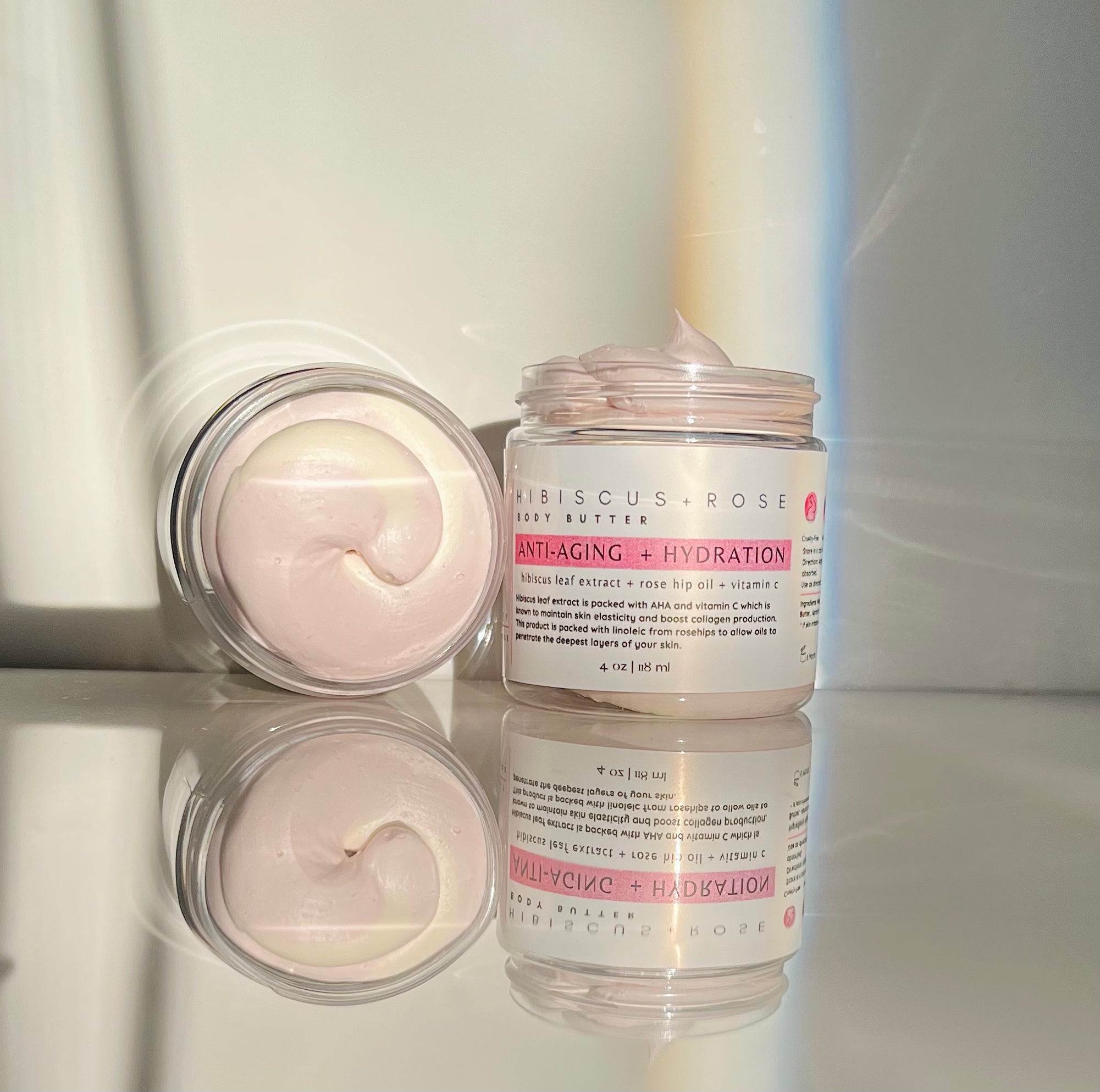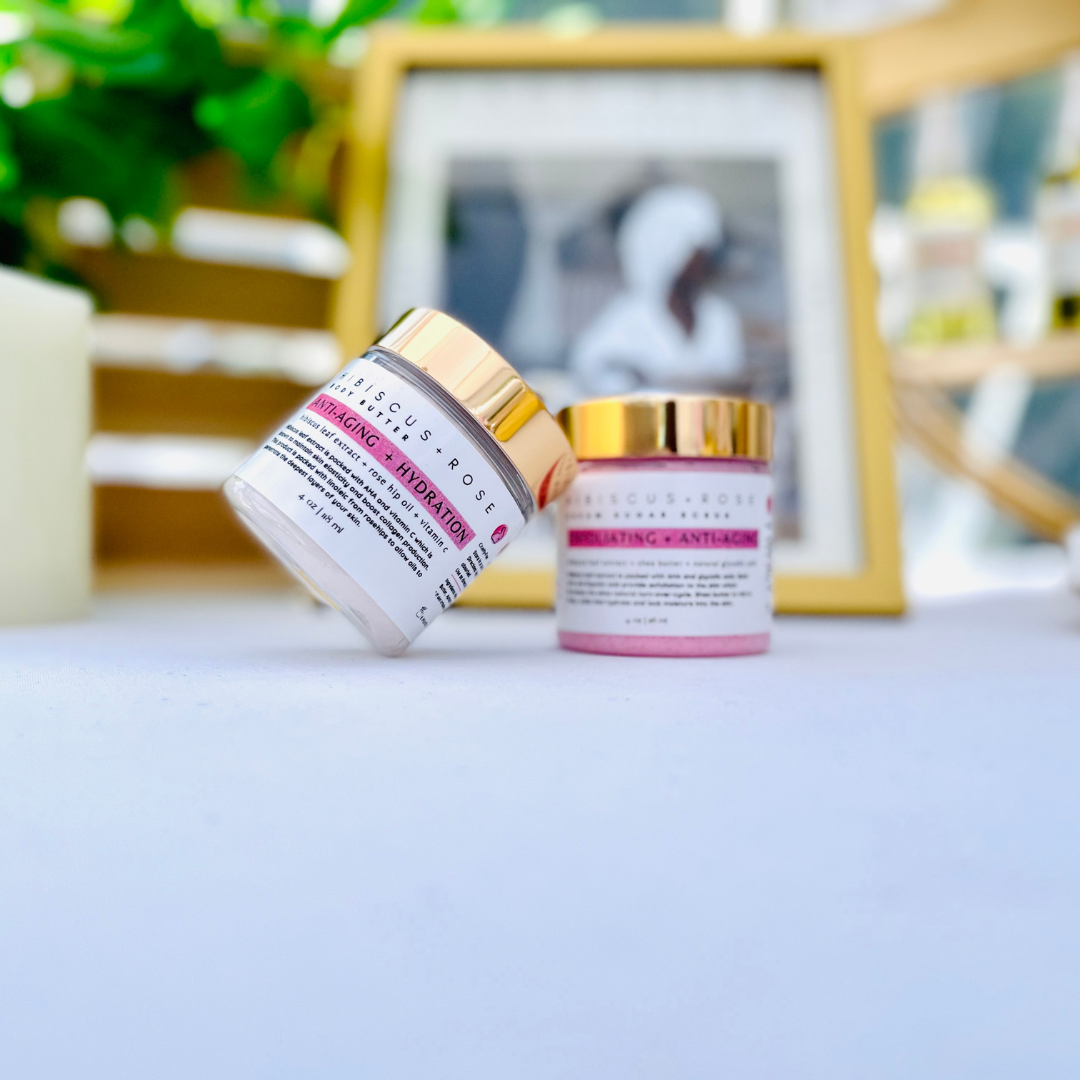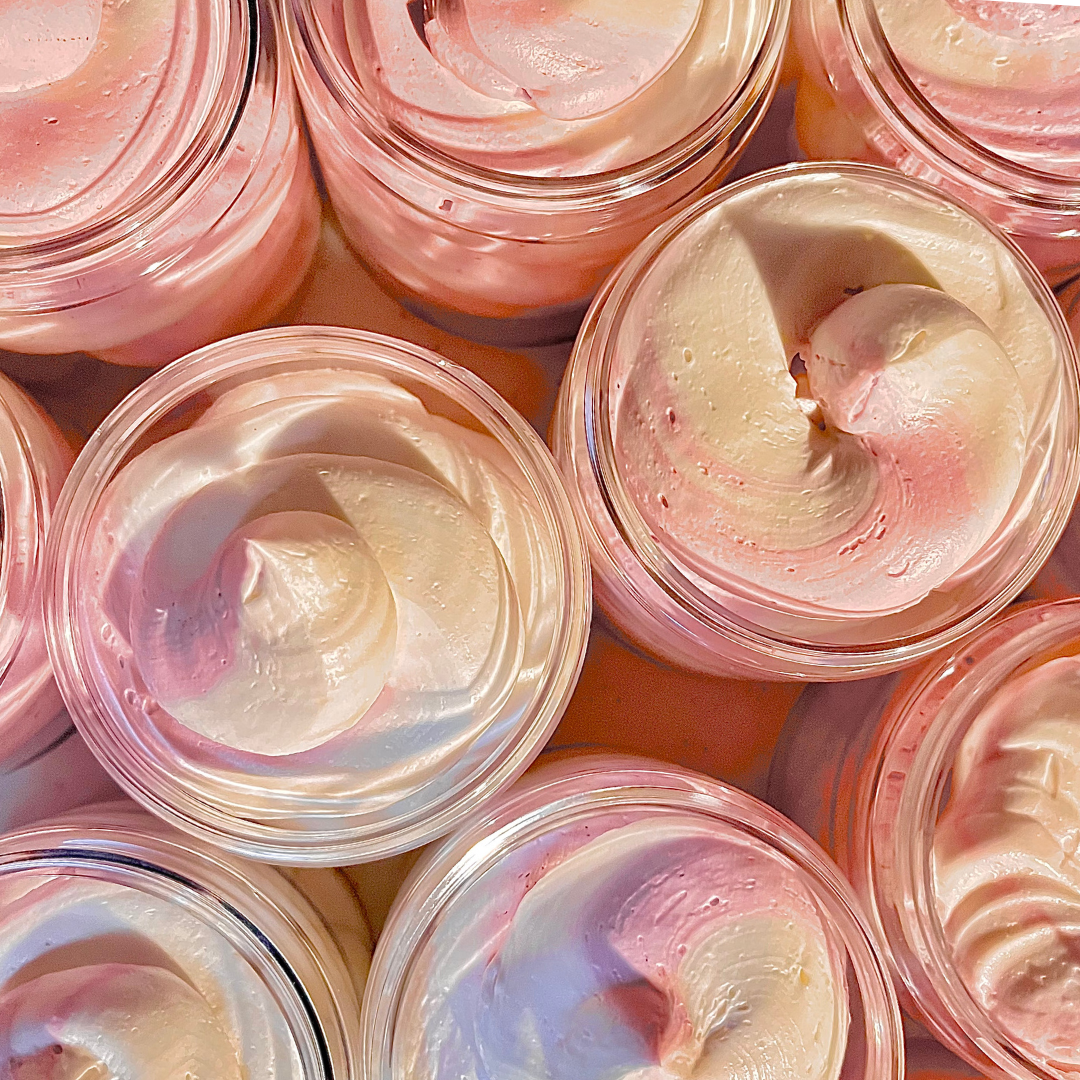 HIBISCUS + ROSE ANTI-AGING Body Butter
Let's All Age Gracefully!
Our Hibiscus + Rose Anti-Aging Body Butter is just what you need to start your anti-aging journey. Packed with essential vitamins, and antioxidants, to moisturize and improve skin elasticity keeping your skin tight and vibrant.
Key Ingredients 
⋆Hibiscus Extract
⋆Shea Butter
⋆Mango Butter
How does it work?
Our Hibiscus + Rose contains skin-rich acids such as citric acid and AHA's to even your skin tone while reducing melanin production which is the key component of hyperpigmentation.

Our bundle is packed with 2 skin rich vitamins:
Vitamin A, C, and E aids the skin in cell turnover, decrease elastase production, decrease melanin production, increase collagen production, and regulate sebum production.

Fatty Acids restore moisture to the skin
How to Use
Use a product applicator spoon to apply.

For ultimate hydration apply directly after the shower.

A little goes a LONG way so be generous, but not too generous.🥰
Great Solution For
Our body butter is specifically designed to do 
3
things: Hydrate your skin's deepest layers to avoid cracking and wrinkling. Penetrate the deepest layers of the skin with Vitamin A, C, and E. Slow the production of 
elastase which is the enzyme that breaks down skin elasticity
Glass Skin Collection
CYBER MONDAY EXTENDED SALE 🚨
Rid your skin of acne + dark marks + dull skin with our Brightening Bundle on SALE now for ONLY $58 normally $100
shop now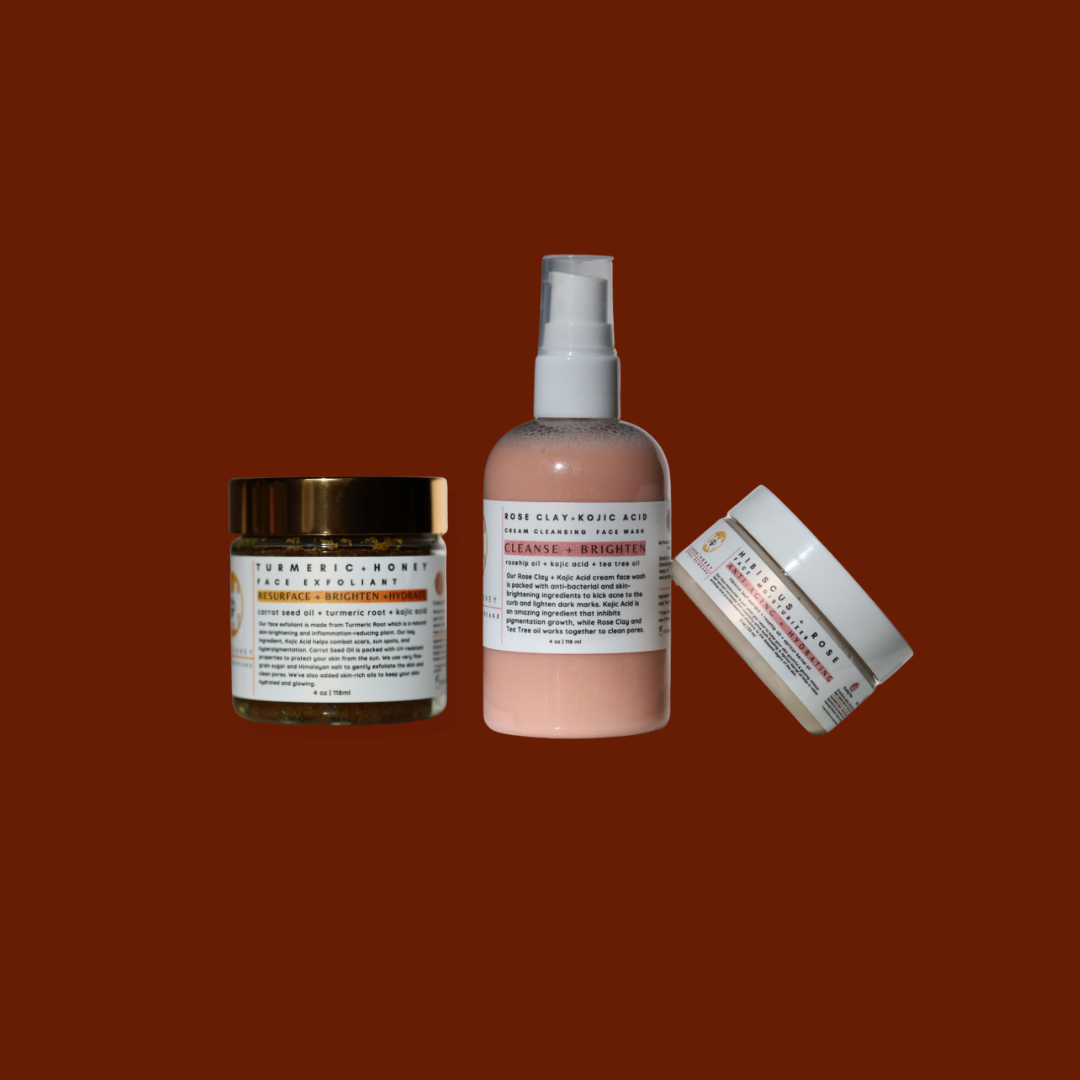 Don't Take Our Word for it
take theirs
This has literally saved my face! No more hormonal acne which is something I've gotten since my early 20s. My face has never looked so clear! Highly recommend!
This face wash smells earthy and honestly leaves my skin feeling like a rose ;} -- clean, soft, and feeling moisturized. I am seriously OBSESSED and recommend this for sure. If you are thinking about trying this -- Just do it! Your skin will thank you for it.
My skin gets very dry during the winter and this was a life saver for me! It's very light and will have your skin looking very hydrated and youthful!
THE BEST SCRUB EVER!
I absolutely love this scrub. It is gentle in my sensitive skin, has lessened my hormonal cystic ance, and has brightened my skin substantially! Woo hoo! It is the most scrubby scrub I've been able to find, which leaves my skin soooo soft and renewed looking. Highly recommended!