🚨CYBER MONDAY SALE EXTENDED :REDUCED PRODUCT PRICES + 10% OFF ENTIRE CART🛒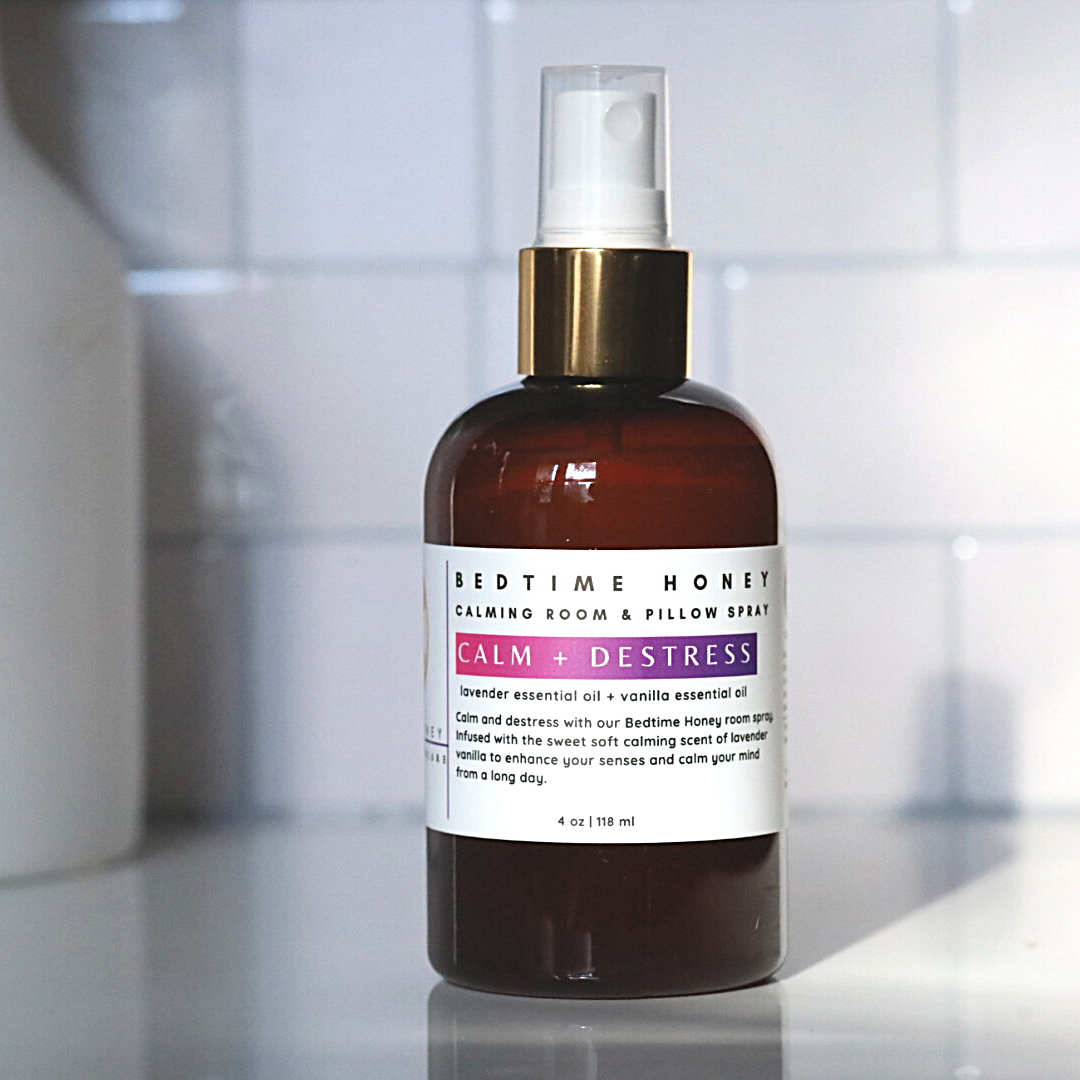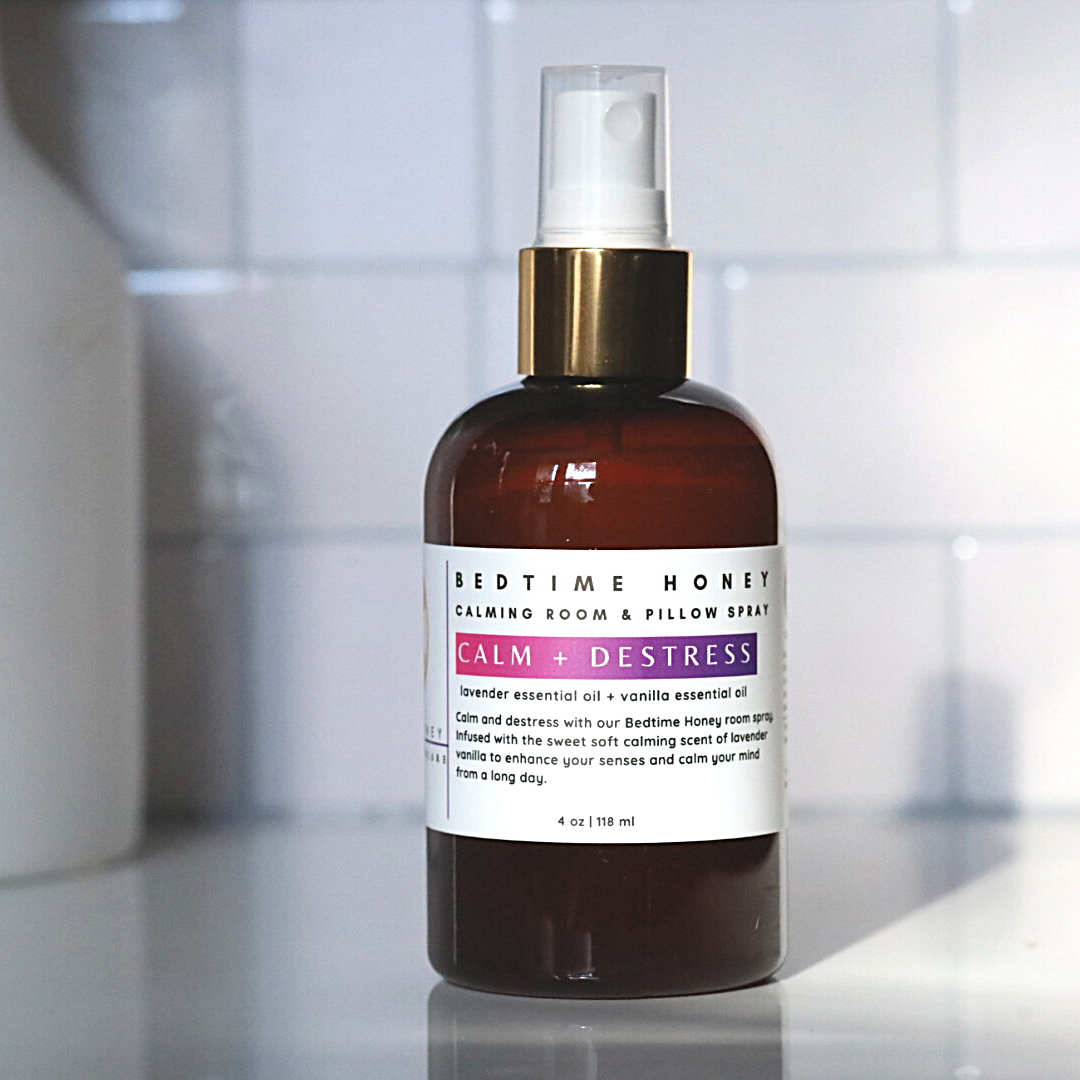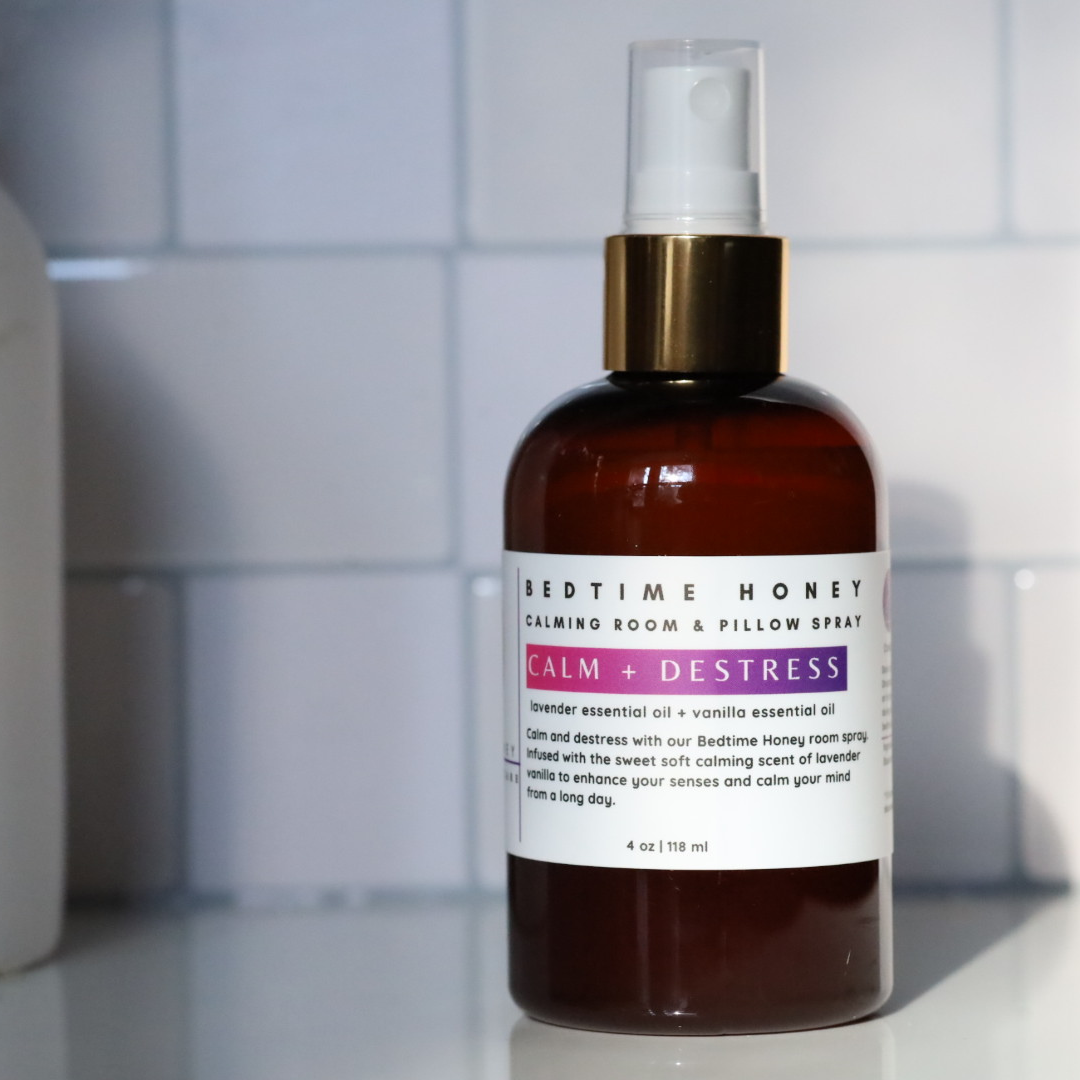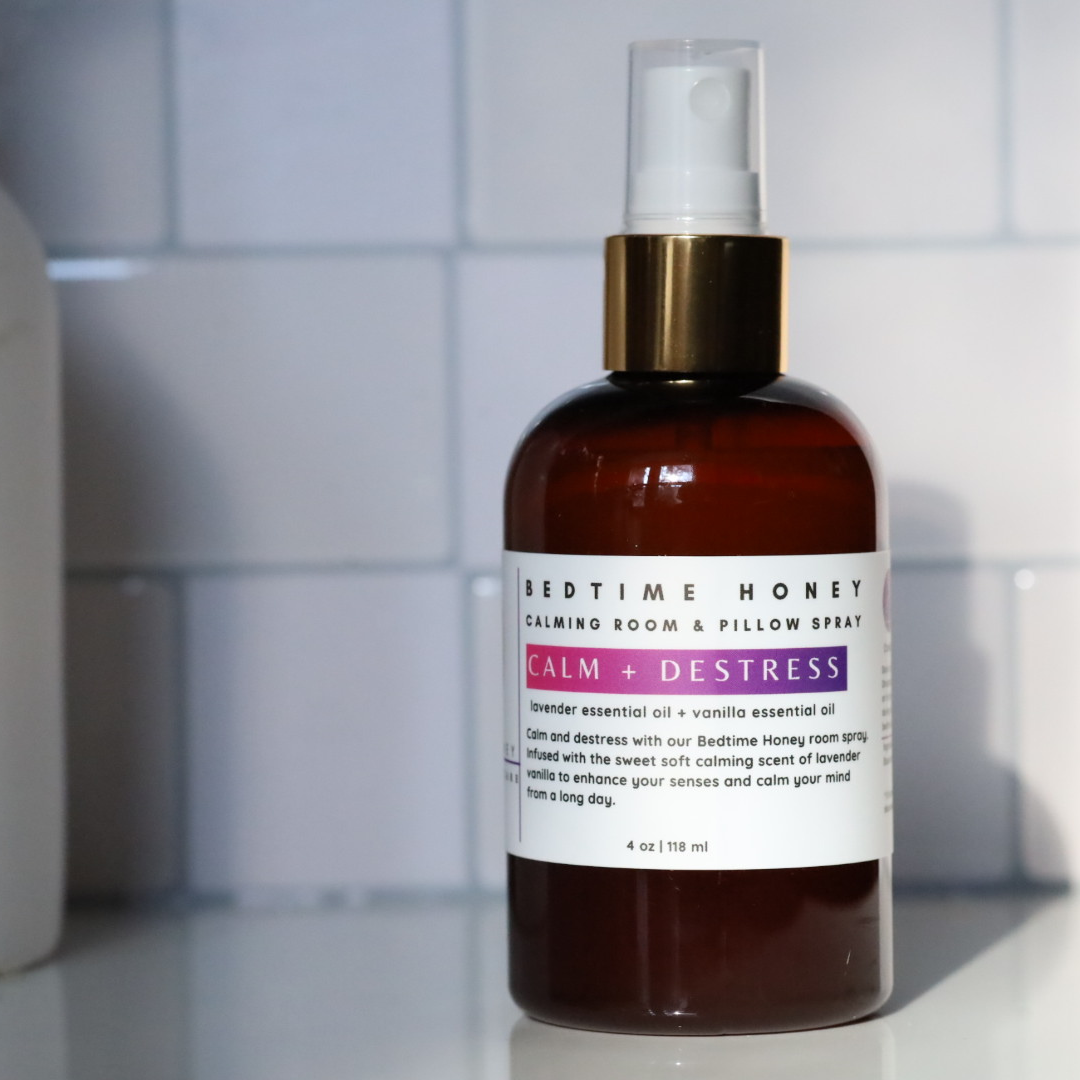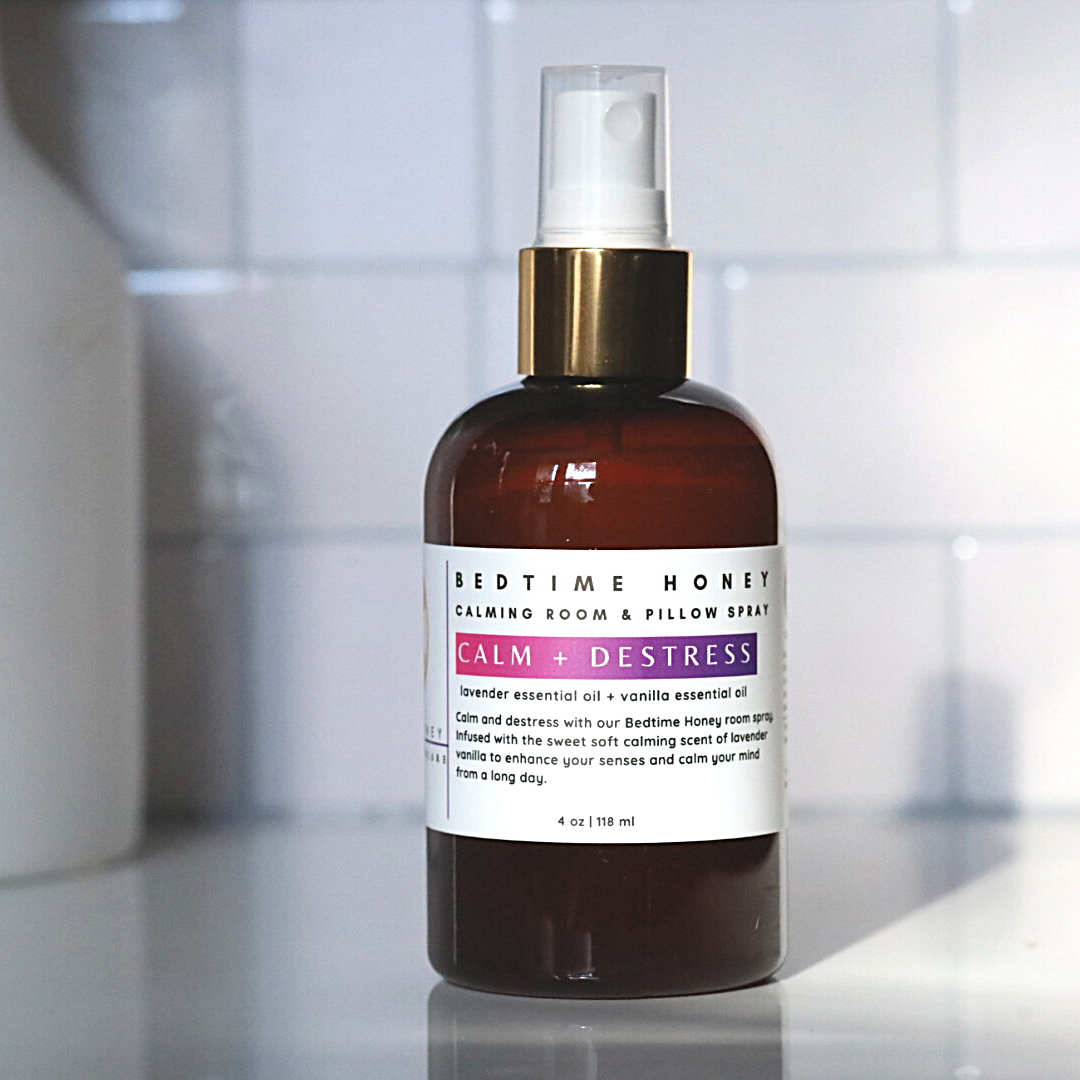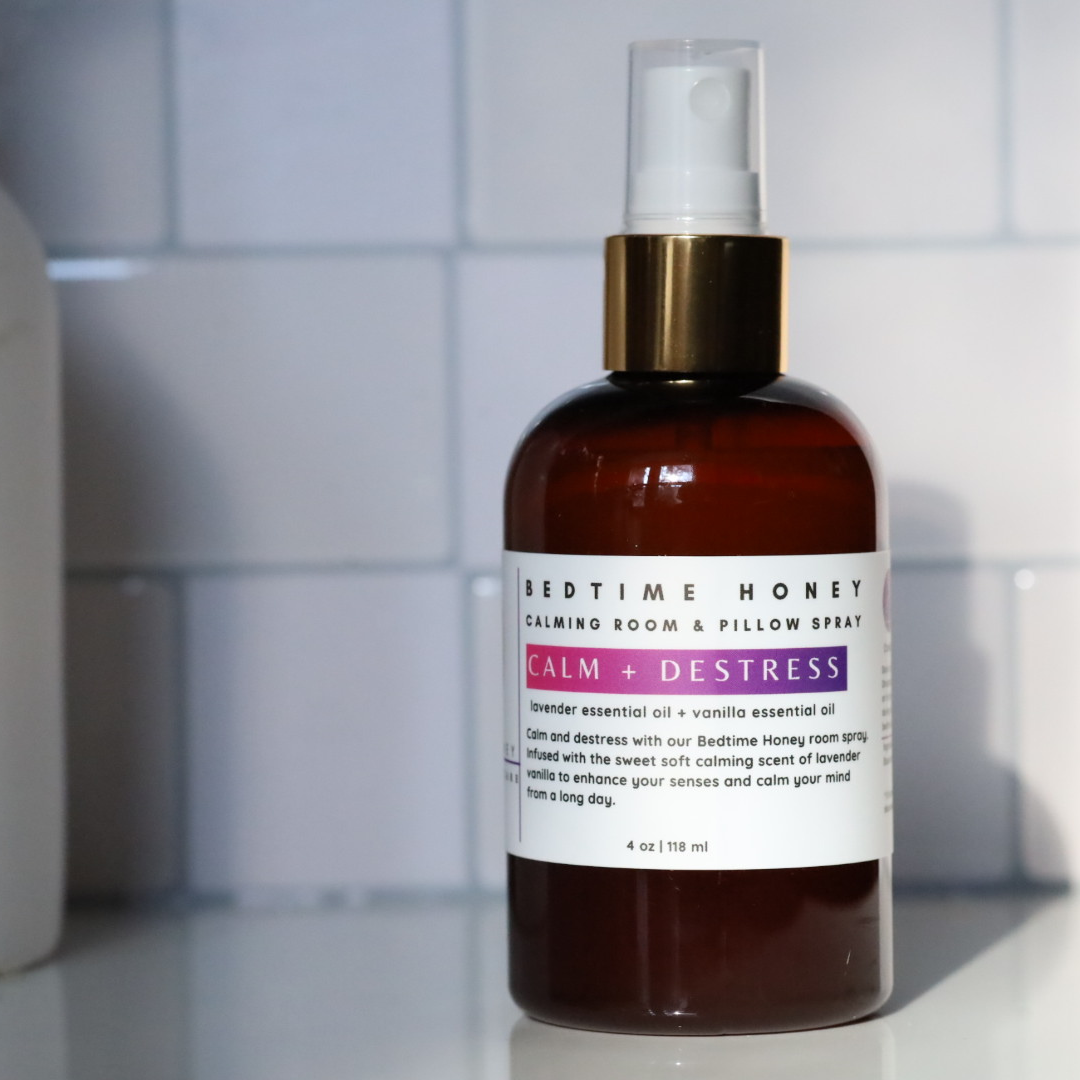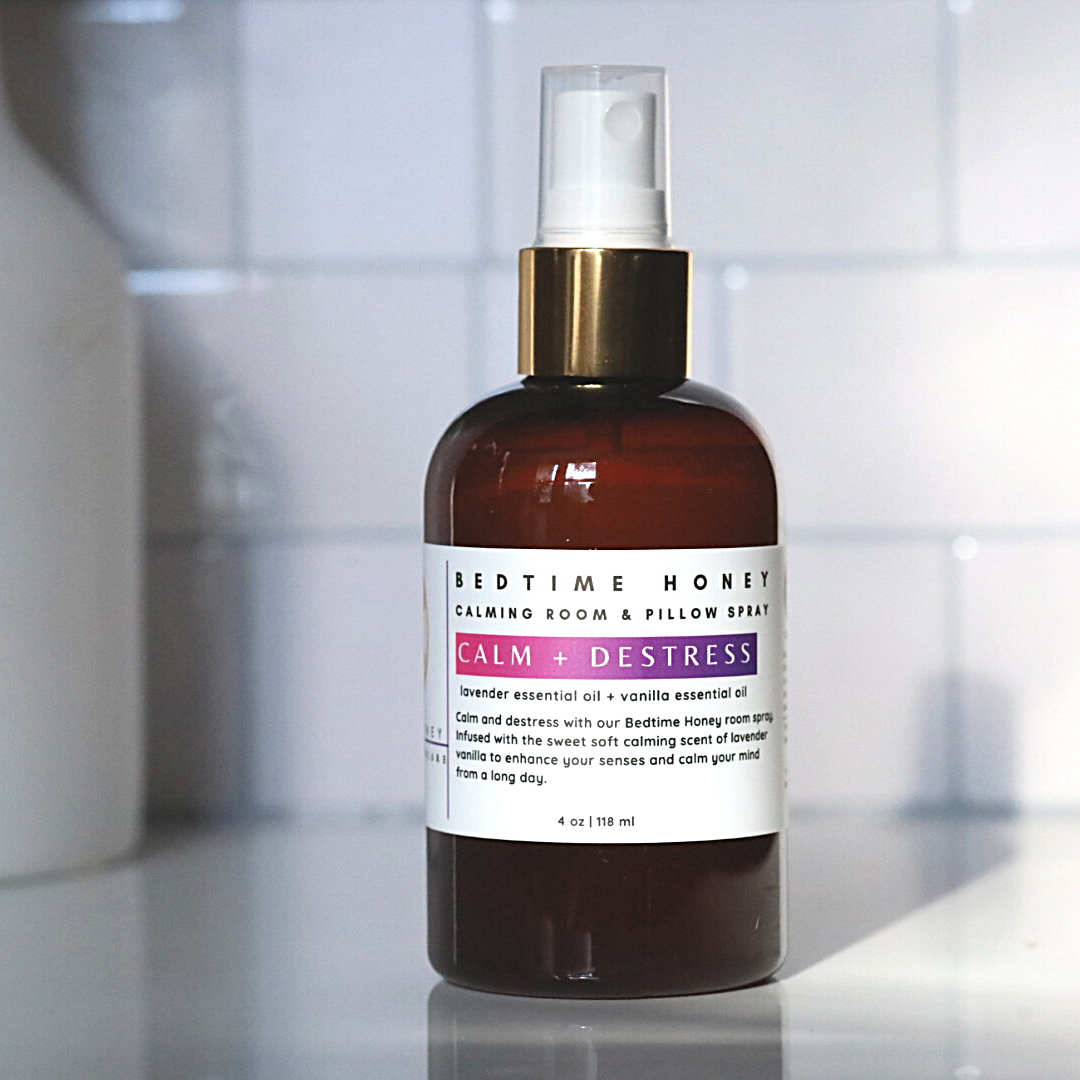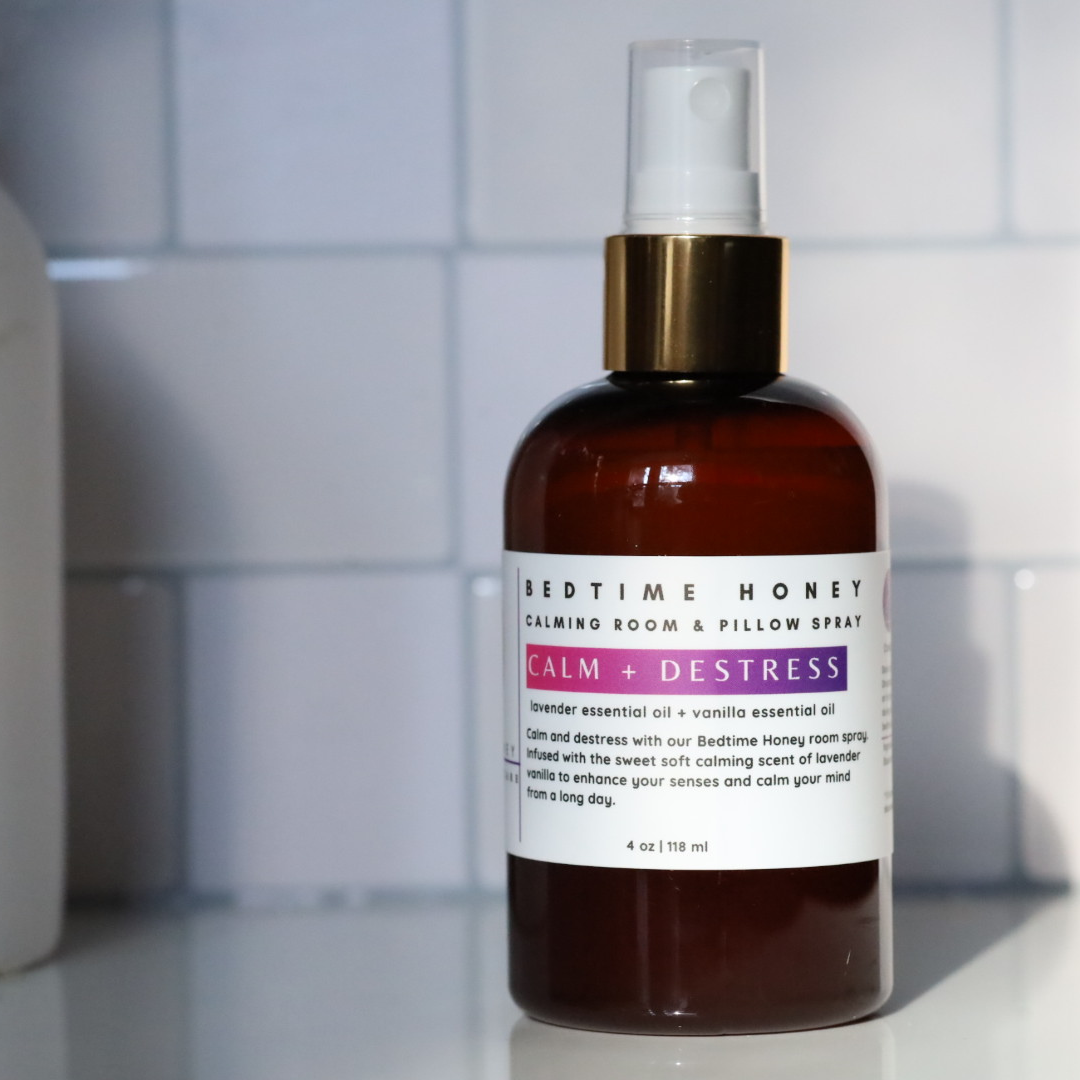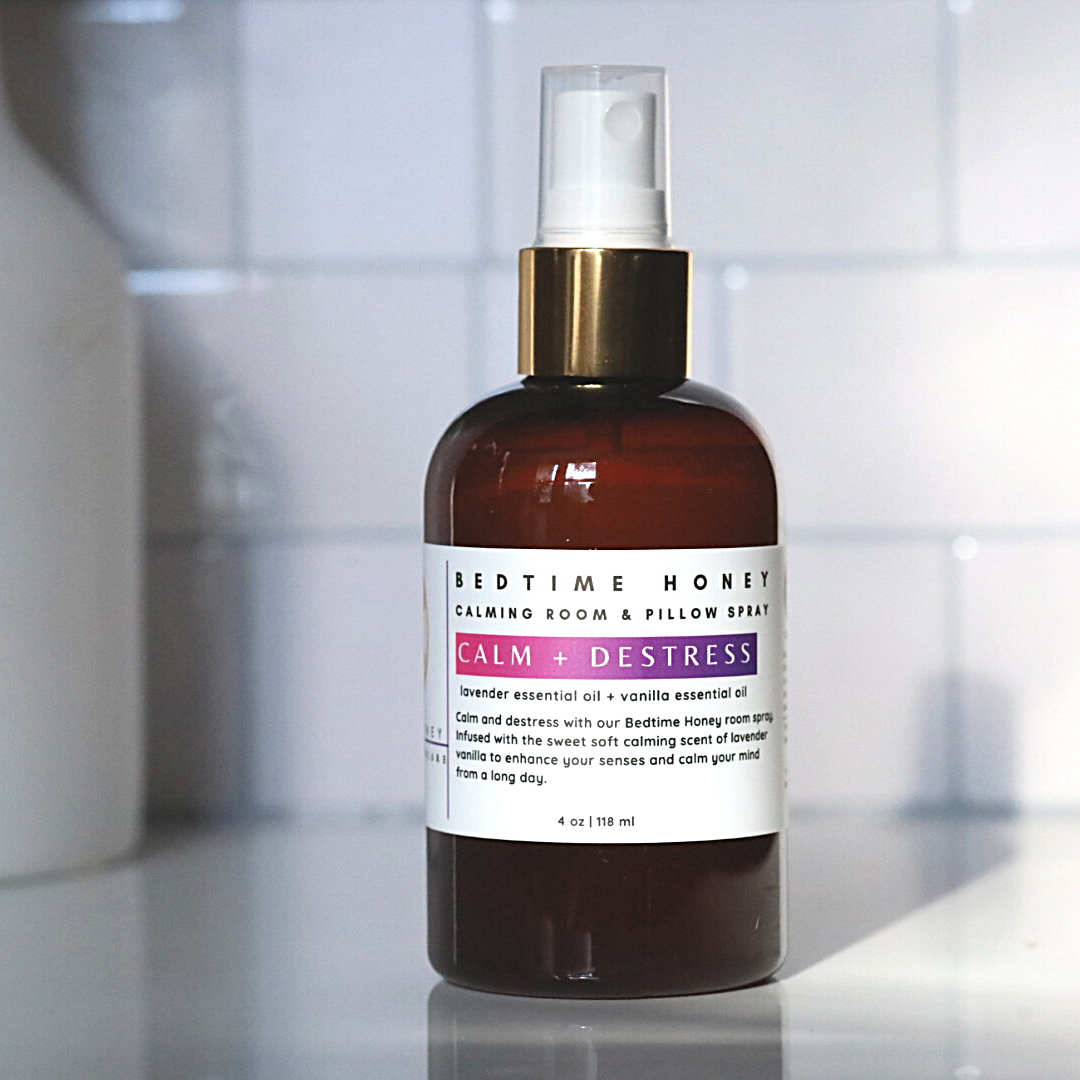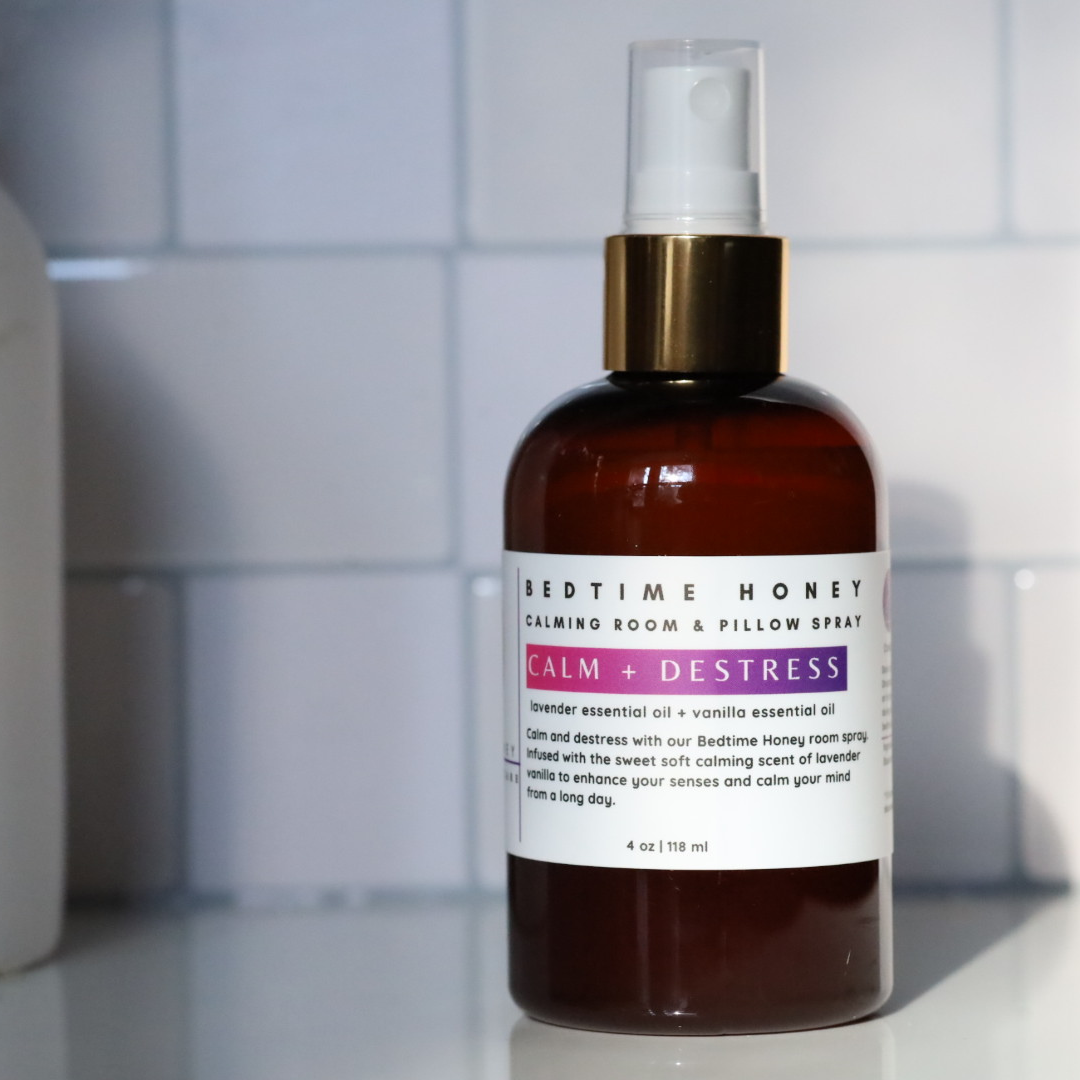 BEDTIME HONEY CALMING ROOM & PILLOW SPRAY


Prepare to Count Sheep!
Our BEDTIME HONEY CALMING ROOM & PILLOW SPRAY is an all-natural and non-toxic sleep spray designed to help you get a good night's sleep. 🌙 It's perfect for those suffering from insomnia, providing a calming scent of lavender to create an atmosphere that encourages restful sleep. All-natural ingredients are known to reduce sleep disturbances, helping you get a peaceful, uninterrupted night's sleep.
Your room will smell divine, while you unwind with our calming room & pillow spray.
Key Ingredients
 

⋆

Lavender essential oil
 

⋆

Vanilla essential oil
How to Use
Shake the bottle prior to each use.
Spray sparingly in your room, shower, and pillow.
Great Solution For
Your room will smell divine, while you unwind with our calming room & pillow spray.

Infused with lavender and vanilla, this sweet calming scent will relax you and help you sleep comfortably for hours.
Glass Skin Collection
CYBER MONDAY EXTENDED SALE 🚨
Rid your skin of acne + dark marks + dull skin with our Brightening Bundle on SALE now for ONLY $58 normally $100
shop now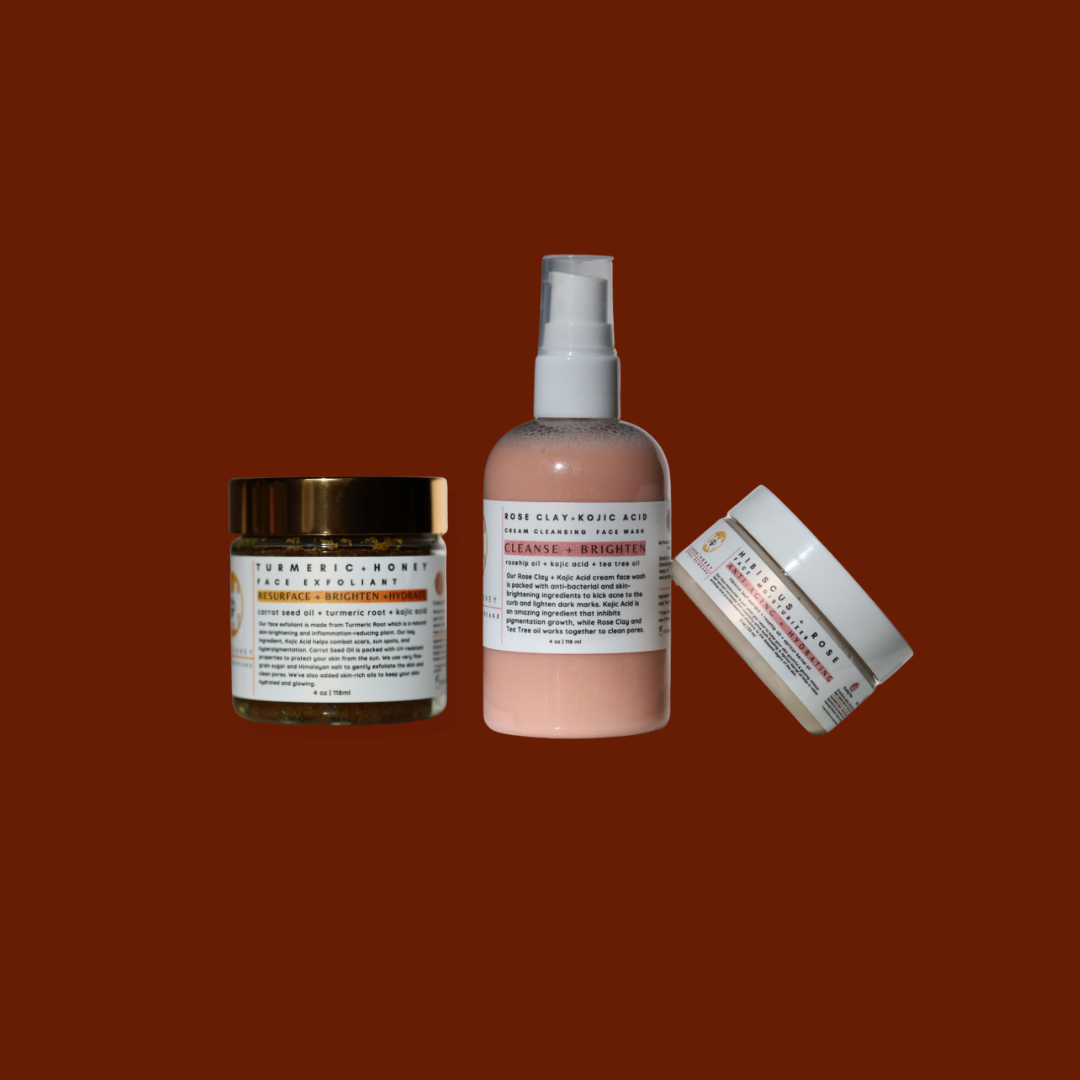 Don't Take Our Word for it
take theirs
This has literally saved my face! No more hormonal acne which is something I've gotten since my early 20s. My face has never looked so clear! Highly recommend!
This face wash smells earthy and honestly leaves my skin feeling like a rose ;} -- clean, soft, and feeling moisturized. I am seriously OBSESSED and recommend this for sure. If you are thinking about trying this -- Just do it! Your skin will thank you for it.
My skin gets very dry during the winter and this was a life saver for me! It's very light and will have your skin looking very hydrated and youthful!
THE BEST SCRUB EVER!
I absolutely love this scrub. It is gentle in my sensitive skin, has lessened my hormonal cystic ance, and has brightened my skin substantially! Woo hoo! It is the most scrubby scrub I've been able to find, which leaves my skin soooo soft and renewed looking. Highly recommended!