Do you use Honey in your skin care routine?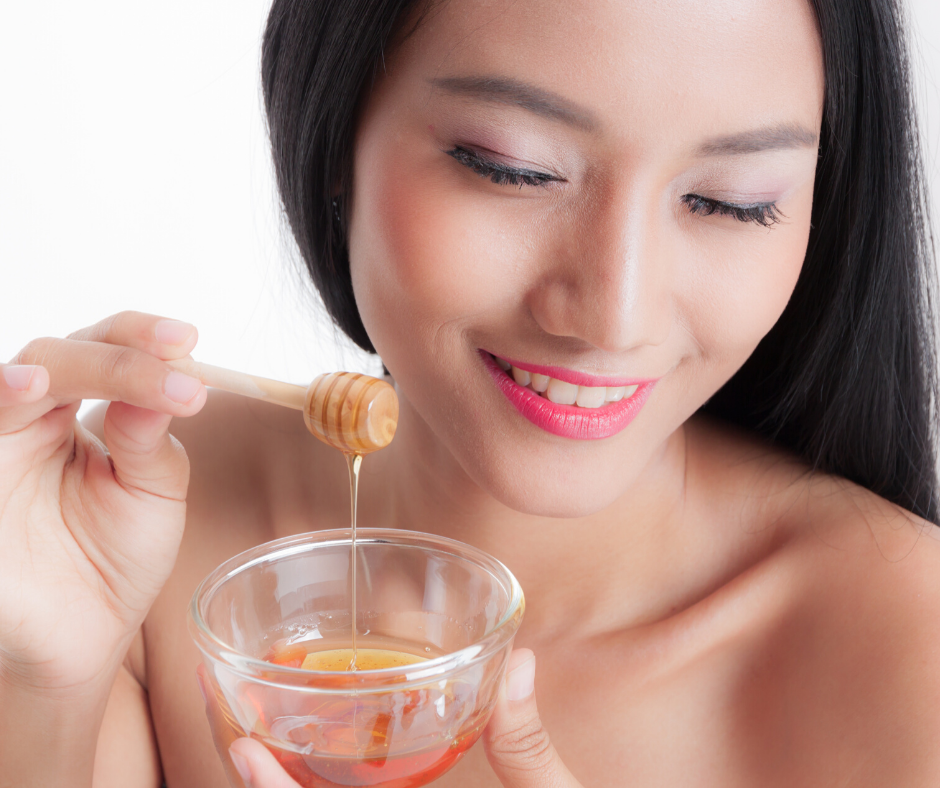 An awesome glow when the two are paired together!
There are MANY benefits of using honey in your daily skincare routine. But, to keep it short here are the top 3 reasons
Honey has natural antibacterial properties, so it's great for acne treatments and prevention.

Simply place a small amount of honey on your acne and watch it disappear without a scar.
The best way to make sure it absorbs into the skin is to apply after a hot shower. When your pores are open it allows for the honey to sink deep into your pores and fight the acne-causing bacteria.

Using honey on your face at night also slows down the again process. Honey is full of amazing antioxidants (polyphenols and flavonoids) which helps your skin repair the daily damage we do to it. (you know, sun tanning, makeup, harsh cold weather…etc.)
Honey has natural moisturizing properties which makes it an awesome additive to your skincare routine. This is where the HONEY GLOW comes into play. Because honey is a humectant-meaning it attacks moisture, using a honey face mask on a weekly basis can prevent the skin from drying out so quickly over time.
So, there is MORE to using honey in your daily skincare routine than what meets the eye. Honey helps with many skin complications. Ginger & Honey has an amazing "Bee Paste" product that contains HONEY in ALL of its forms. So, if you're seeking a moisturizing, acne-free, and ageless product. Give it a try! You will be both surprised and excited at what it does for your skin.