🚨CYBER MONDAY SALE EXTENDED :REDUCED PRODUCT PRICES + 10% OFF ENTIRE CART🛒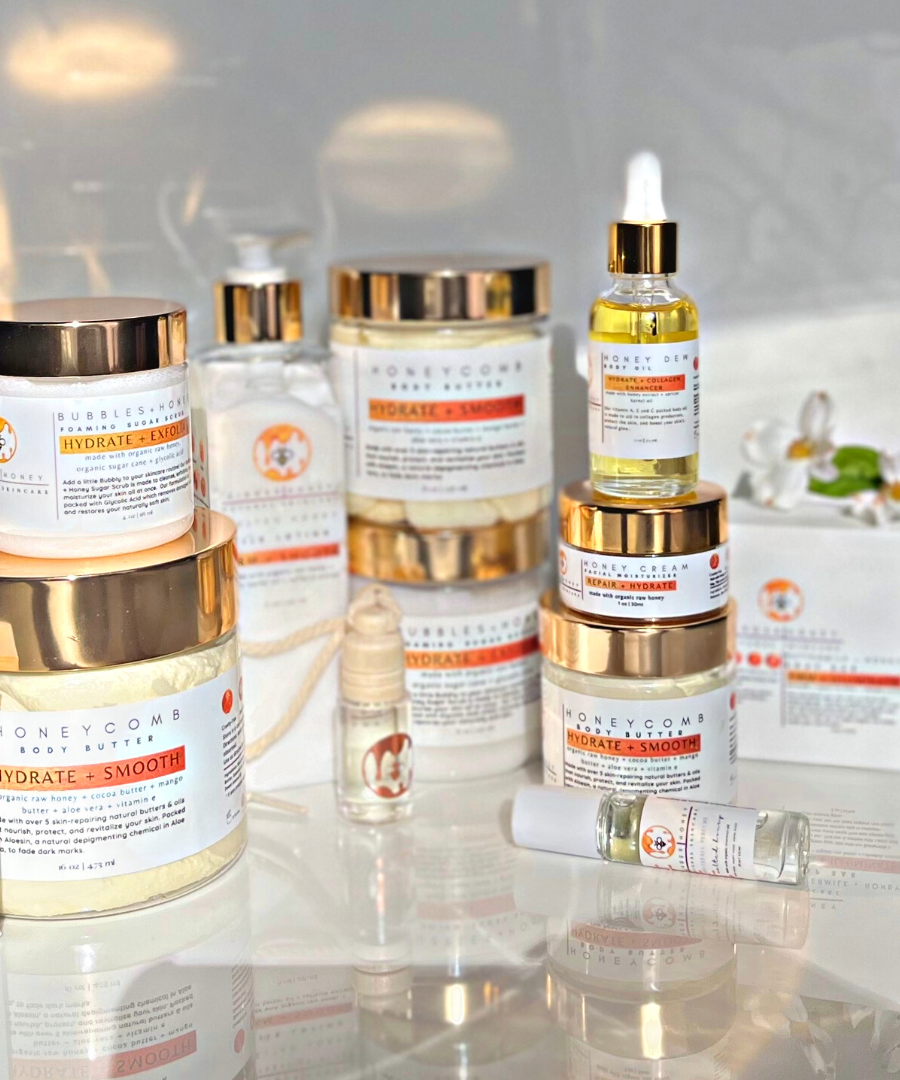 Melted Honey Collection
Say Hello to Melted Honey! 


This collection is filled with Rich Honey based products. From sugar scrubs to lip scrubs and more! We continue to add more skin loving honey based products to this collection every month! 


Honey is one of the B•E•S•T kept secrets for your skin. It contains so many Antioxidants to help speed up the skins healing process and prevent acne causing bacteria from growing into pimples. Honey also adds luster and moisture to the skin to give you your best NATURAL GLOW!!!